Out of the Woodwork: A Tale of Late '90s Canadian Techno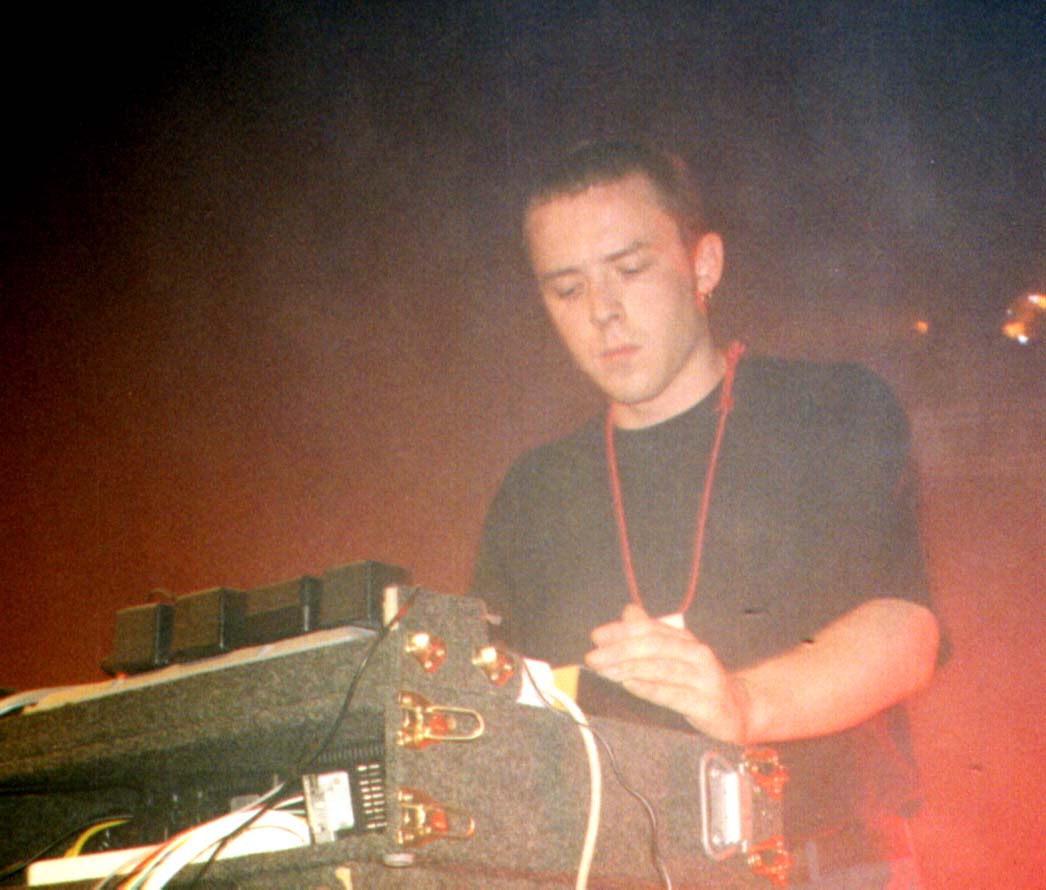 One of the most rewarding things about acquiring someone else's record collection in the digital age is the ability to track down, in minute detail, every bit of information about the titles on hand: forgotten labels, former stars, the span of entire genres as they rise and fall into oblivion.
Record collections are special in that they tell a story, and behind those collections are hundreds, sometimes thousands of records made by people… yes, real people. In the early stages of sifting through the collection that once belonged to Jean-Michel Cauvin, the former Montreal afterhours DJ known as Nivoc, it was obvious that it would be easy to become totally disillusioned by the sheer scale of records, many plagued with bizarre artwork and questionable graphics.
A few that caught my eye donned a woodgrain patterned sleeve that looked more akin to a humidor than a 12" cover. Nevertheless, I noticed the label was based in London, Ontario, which, being sandwiched right between Detroit and Toronto, piqued my curiosity. The label was called Woodwork, and whilst some tracks were good, some hadn't aged super well, but one in particular, a track called 'Aquamarine' on a 12" by an artist named Sunkissed, immediately conjured vibes the likes of Substance and Basic Channel.
I took to Discogs and found the artist's real name: Pete Grove. Some Facebook snooping proved we had some friends in common, a who's who of the usual suspects from a bygone era of Toronto techno. I felt compelled to message Pete, to tell him that his record was badass and really nothing more. From there began a nearly year long exchange about him, the label, and his label-mates, It's a sobering take on the tribulations facing would-be techno hopefuls which rings true to this very day: a home base which doesn't necessarily embrace the music, and the constant overshadowing by North American counterparts the likes of Detroit, Chicago, and New York. This is the story of Woodwork, and how our initial interaction motivated Pete and crew to re-release all of their original records digitally, and begin a new chapter for a label that was, for the past 15 years or so, presumed dead.
Pete was infected by a lot of the sounds of the early '90s rave movement: Future Sound of London, The Orb, Moby, Aphex Twin, LFO, and of course, Windsor's very own Plastikman. While studying music production at college in London, Ontario at the time, he also attended his first raves, headlined by names such as Richie Hawtin, Fred Gianelli, and Teste, the Canadian duo responsible for writing one of the most important techno anthems of all time.
Guitars were soon replaced by synths and drum machines in Pete's studio arsenal, with quintessential Roland gear standing front and centre: 101 / 202 / 303 / 606 / 808 / 909. Studio experimentation birthed the Sunkissed project with the hopes of landing tracks on Hawtin and Acquaviva's now seminal Plus 8 Records. A relationship with the two was forged after meeting at several raves in London and Toronto, and Grove was soon discussing demo projects and working in Hawtin's 'B' studio in Windsor, aptly called 'The Building', and assisting in Acquaviva's Plus 8 home office in London.
Through the mid-to-late '90s, Sunkissed started to become a name in the Toronto rave scene, with Grove headlining parties and getting the promo push he needed by releasing on Acquaviva's Definitive label. This era also saw a shift in a mostly analogue live set to one of the first MIDI controlled setups of the time, making use of a now little known relic called the Peavy PC1600. The goal of releasing on Plus 8, however, was seeming more and more out-of-reach. Undeterred, Grove ran with his motivation and secured a bank loan, allowing him to go off and start a boutique label featuring music of his own and from fellow live techno acts, which would become paramount to the theme of the label.
The first Woodwork, and incidentally, the one which initially caught my ear, had 1,000 copies pressed and was received well by press, giving the label the push it needed to continue. The next two releases saw sold out runs and encouraged Grove to move the label to Toronto where a burgeoning scene of startup imprints such as Cynosure and Public Transit were emerging. Woodwork numbers 4 and 5 would be by an artist named Crave, a.k.a. Mark Thibideau (who's twin brother Matt also released as Altitude), an old college friend of Grove's from London. Those records featured a Sunkissed remix by Grove, and proved successful enough for licensed inclusion on a variety of mix CDs and compilations.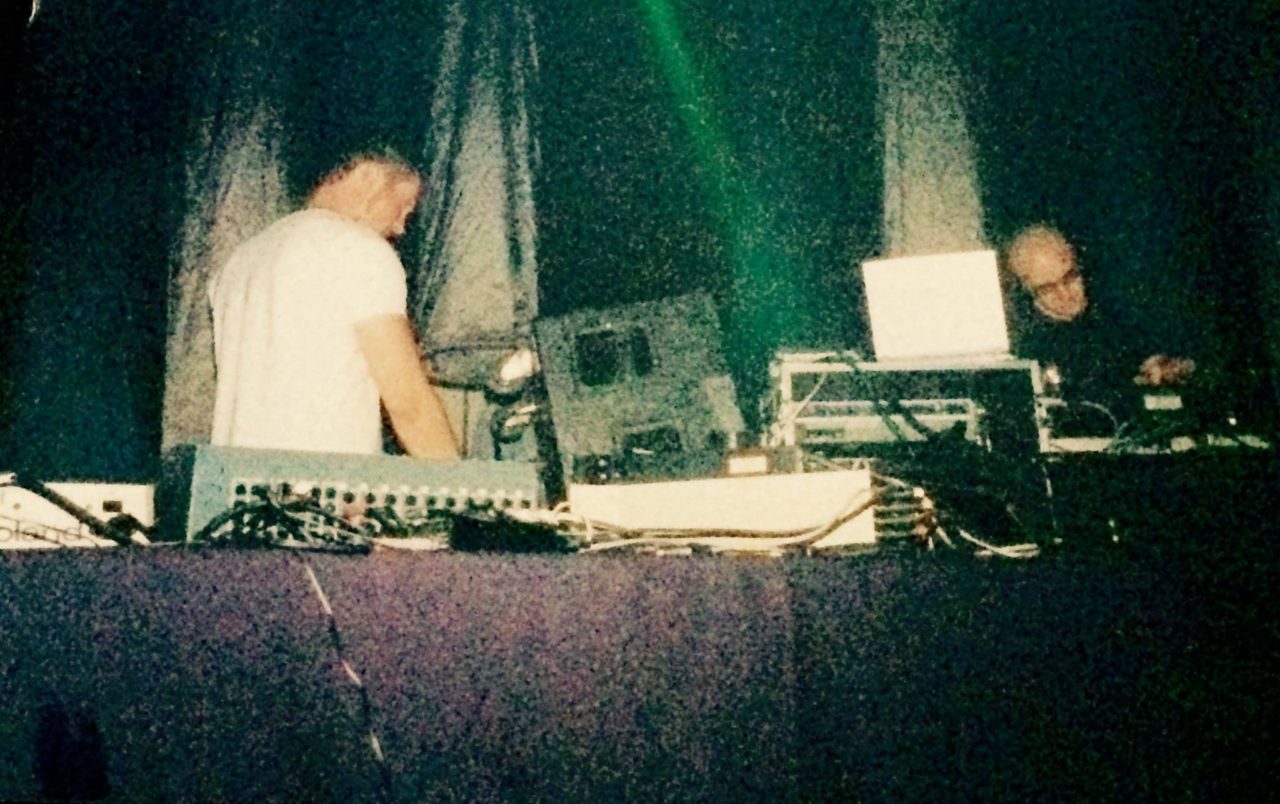 For the sixth release, Grove decided to expand upon the "deep house made by techno" sound and embraced the sound of the day: minimal techno, from an artist named Ghoti, a.k.a. Patrick Gostovic. Although some fans weren't pleased with this slight shift, the record got regular play by Richie Hawtin, who had been a significant influence for both Ghoti and Sunkissed.
By 2000-2001, things were going as well as anyone with a label in its infancy could hope for: releases were at least breaking even, records were getting plays, reviews were good, and Grove was making headway on the touring North American circuit, with a few European live dates expanding Sunkissed and Woodwork's reach. However, the need for more time and commitment to flesh things out and keep operations afloat were simply not possible, and other personal circumstances meant that Grove had to close up shop.
Fifteen years later, after many moves back-and-forth between Vancouver and Toronto, and renewed interest in the label from a new generation of DJs rediscovering both Woodwork and Sunkissed, Grove has decided to re-release his label digitally via Bandcamp, with back stock copies of 12"s to become available. He also promises new material on the horizon which he says will expand the sound and scope of the label, including new projects from himself and other artists such as Altitude, Tyler Stadius, Dub Gnostic, Monika Janek, Stephane 'Teknostep' Vera, and Marc dB— all esteemed friends and colleagues from Woodwork's early era.
Not that it was Pete's goal for Woodwork to turn into a global techno-tour-de-force, it just goes to show that there are a lot labels out there, run by unsung heroes, who don't leverage them as ego-driven vanity projects. They can exist entirely as humble and fulfilling passion projects which involve, and subsequently reach, small communities of people. Music has an uncanny ability to touch people in a way that causes them to seek out its origins and the people behind it. Sometimes, those roots are in your very own backyard.
To browse Woodwork on Bandcamp, most of which are available as free downloads, click here.