Radio Never Apart Episode 24: Rosalyne Blumenstein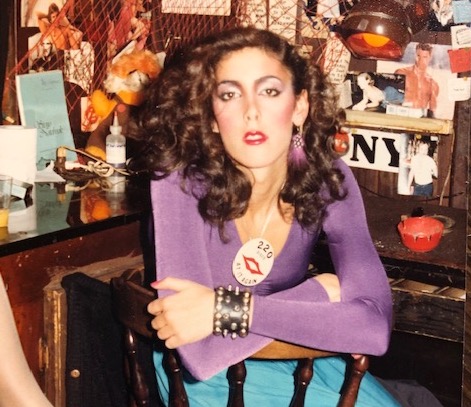 In this episode, Radio Never Apart host Jordan King speaks with Rosalyne Blumenstein.
Rosalyne is now a social worker living in California, but in 2003 wrote a memoir titled Branded T which details very openly her time living and working in Times Square during the 1980s.  Rosalyne's book also documents her social and medical gender transition, and we discuss her thoughts on having shared so openly about that process.  We also talk about the New York nightclubs she worked in or frequented, including the 220 Club, GG Barnum Room, and Gilded Grape, and how those spaces shaped her process of self discovery.    
Radio Never Apart is focused on nightlife culture and history, to date exploring major cities in North America.  It launches monthly as part of the Never Apart online magazine and is available on OutTV's podcast lineup.
The podcast has featured some incredible people involved in various aspects of nightlife, fashion, and performance across North America, from DJ's, to promoters, producers, models, and many more contributors to underground queer culture.
Find Jordan King here.