Scent and Sound Meditation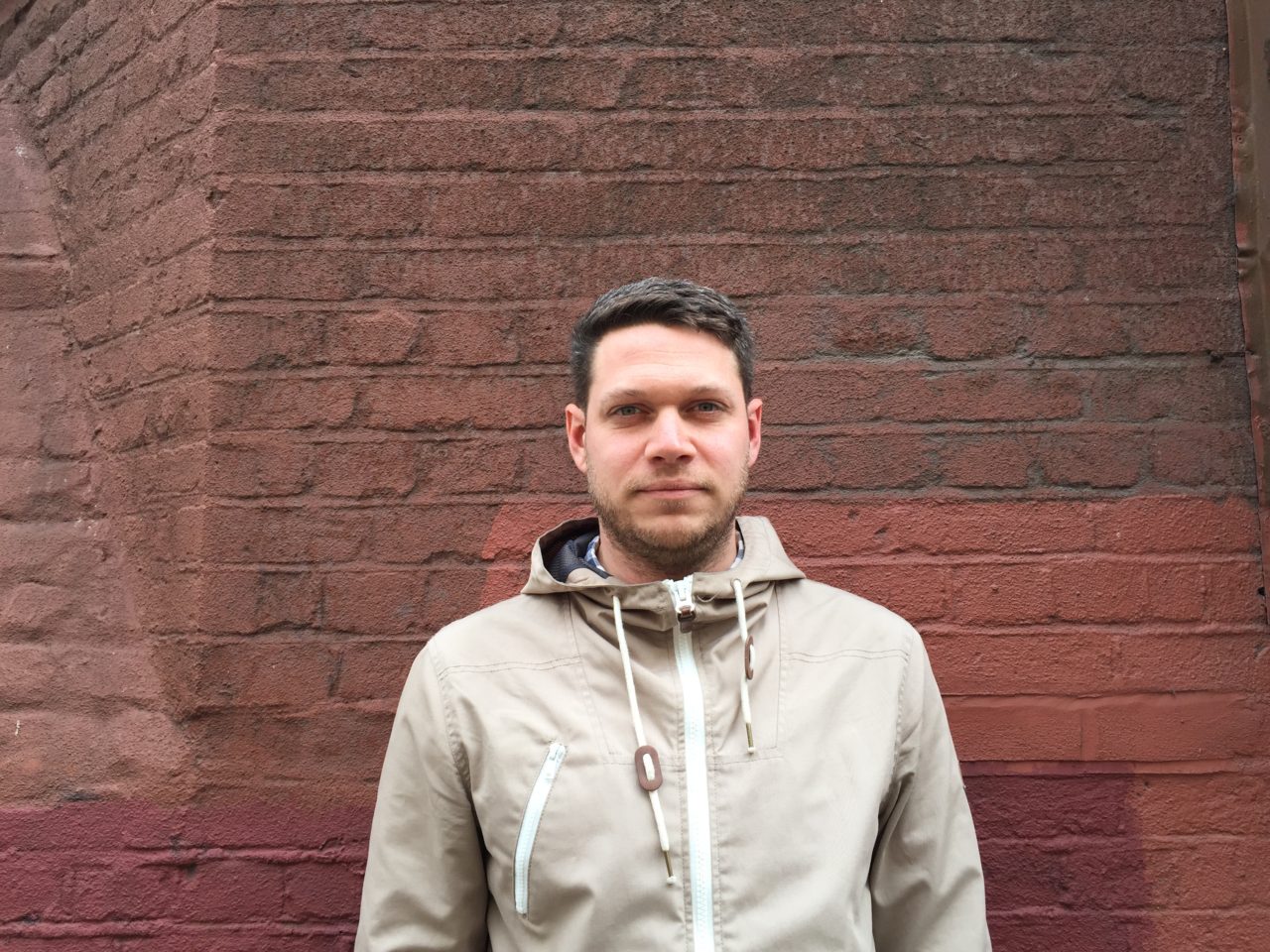 On Saturday, April 22nd, Alex Beth and Jeremy Young will guide a meditation at Never Apart using scent and sound.
When asked, what inspired the creation of this set the duo replied, a friendship and love for one another, moment by moment, as we create a space for contemplation with you all.
Tell us a bit about yourself, where you come from, how you know each other, what you do in your spare time, etc.
AB: I'm a Jew from Baltimore. I am training as a Zen Buddhist chaplain. I love to go hiking with my partner Daniel. We live in Washington Heights in New York City. Jeremy and I met while living in Beijing in 2007 at a venue called Yugong Yishan. Upon meeting, he was- and still is- so energetic that it was palpable in an already very noisy space. And he was a consummate mensch. I was at once so happy to become friends, and in all of what life brings, I am always so excited to just see Jeremy again (and his partner Cat!).
JY: Jeremy here, American living in Montreal. In my spare time (what's that, again?) I look at recipes and try to cook new things. So yes, Alex and I met in Beijing. Alex had some deep roots in the experimental music and noise scene there, which at the time was just beginning to really permeate the greater Chinese youth culture and arts scene in interesting ways. The explosion of the Beijing contemporary art world on an international scale both bizarrely created more opportunity and resources for fringe sound and noise experimentalists, more demand for the weird, performative shouting of mostly previously suppressed creative lungs, and yet this new international attention simultaneously pushed them farther and farther out from the city's centers, which made everything feel more immediate, louder shouting. I mention this because when you accidentally stumble into what would become truly a great, important creative movement, it creates stronger bonds in retrospect with those with whom you've shared that time. Both Alex and I ended up in New York after China, and it didn't take long for us to collaborate on our first project together, a video work involving a repetitive-destructive performance. Since then, we've worked on some things here and there, but I would say our relationship is marked definitively by supporting and inspiring each other, and getting together to talk as often as possible!
How did you get started with sound / scent?
AB: We first experimented with sound and scent at a show with Jeremy's band Sontag Shogun in 2009. Important to note is that Sontag is a fraternity of the sweetest kind. We played at a teeny-tiny, now-defunct venue called Monkey Town. A gem. The space had projection screens along four walls, and the band played in the center of the room. I sat on the floor next to them and tinkered around with a few different scent toys, mostly with an oil of fennel. It was a strong scent, almost too strong, and at such a quiet time in my life, it felt a powerful and new way of being in consort with this world.
JY: That was such a fun show! I almost forgot about it! I remember you also did a slide projection performance at Pete's Candy Store with us in 2008. I can't speak for Alex as to why she has continued down this path of scented improvisation, but from my standpoint, the work we've been doing together lately with Sontag Shogun has contributed to our live sets moving away from performing "songs" and towards a more immersive and emotionally engulfing experience. I would've never been able to predict the tangibility of the effect that scent has when combined with music or sound to intensely draw forth lost memories and abstract dreamstate narratives from deep within. And I find that it brings together everyone in the room. You can record a live set of music, and share it with anyone to listen, but there's no way to recreate that feeling of the music being paired with slow-changing scentscape.
Who are some of your biggest /earliest influences or inspirations?
AB: My primary influence is Charlemagne Palestine. I came across his early video work, a piece called Island Song, at age 23, and my life changed. For me, his work is sincere, brutal, almost impersonal, and still very kind. He makes ritual for ritual. His principle training was as a bell ringer at a Catholic Cathedral in midtown Manhattan. This feels like no accident. His work for me is explicitly religious, and it is also Jewish art.  And at his most recent NYC performances curated by Issue Project Room, I felt simultaneously disoriented and deeply cared for in his presence. I hope to bring a little of this tone into the guided meditation with Jeremy, as well as the inquiry: who is guiding what? My other influence is my grandmother, Edwina Small, who paints with fervor at 95, and feels this whole scent thing is a pretty questionable medium.
JY: I'll refer to inspirations that have informed my work with guided meditations, I would say that so far I've been trying to follow the path laid down by electronic-music pioneers Else Marie Pade and Eliane Radigue. I work with a combination of pure tone sine waves and the slightly more rigid square waves and 1/4″ tape, which is 100% influenced by those two amazing women. I like to think of my meditation sound work as creating passing clouds, hushed vapors that hover from one side of the room to the next, sometimes accumulating into a denser cloud, sometimes trailing off.
What do you hope participants will experience + take away from the event at Never Apart?
AB: I very much appreciate the impetus behind this series at Never Apart. I feel there is a tendency these days to isolate contemplative practice into a kind of personal practice. For me, meditation only makes sense if it's done in relationship to others. Like when Buddha gets out from under the tree and walks back into town. This is what I draw from Zen training. So my hope is that participants experience friendship and love, and take away friendship and love, never apart from contemplative practice.
JY: Aw that's so sweet Alex! I agree, I'd add that (as I am in Europe right now on tour), I've been having some conversations with the filmmaker Paul Clipson about the therapy of sound and its ability to heal; wandering anxious minds, arguments, psychological struggles. We just want to share in creating a space for reflection as we move from the winter into spring, shedding our winter layers.
What advice do you have for anyone embracing scented sound meditation?
AB: The advice I have is to hold in your belly the Zen tenet that you are perfect, complete, and lacking nothing… and then see what it does to you. For me, more practically, that means to soften my belly. If I soften my belly, more precisely 1-2 inches below my bellybutton, well then, I can stay in relationship to my surroundings. I can listen. I can be affected. At least for a split second. Until I soften my belly again. And in this case, play with scent with Jeremy, as he does the same with sound.
What other events & projects have you been a part of that are related to this work?
AB: I participate in the Bilha Zilpah Reunion, a project put together by Ariel Abrahams, which relates, because it's all about friendship, making things, and sharing things when it feels right.
JY: I don't know if this is side-stepping the question, but I feel as though my work with guided meditation has actually begun to influence my other work in sound and music. It's not that these other projects are related, but I'm starting to think more universally about my own immersion in the river of sound every time I play. Again, I would chart this as the movement away from performing material as songs, and more as variations of similitude and sparkle appearing throughout a unified performance, the whole being the work and not the pieces within.
What other projects do you have coming up that you'd like to share?
JY: Actually, quite a few! Alex will continue working on live scent responses to Sontag Shogun's music this year. We're modeling some new manifestations of this "group" collaboration, and Alex and I are heading out to the West Coast in August for some gallery performances of a new piece I've started workshopping called The Sanzen Tape Reservoir (in G minor).
AB: We also hope to curate a set of collaborations between artists and contemplative caregivers, where sound, word, care and contemplative practice are integrated into distinct tracks. The tracks are intended for palliative care patients to listen to as they navigate the medical system. Moreover, we hope to be a part of conversations at the intersection of contemporary aesthetics, contemplative practice, caregiving, and radical love.