Six Picks: Regularfantasy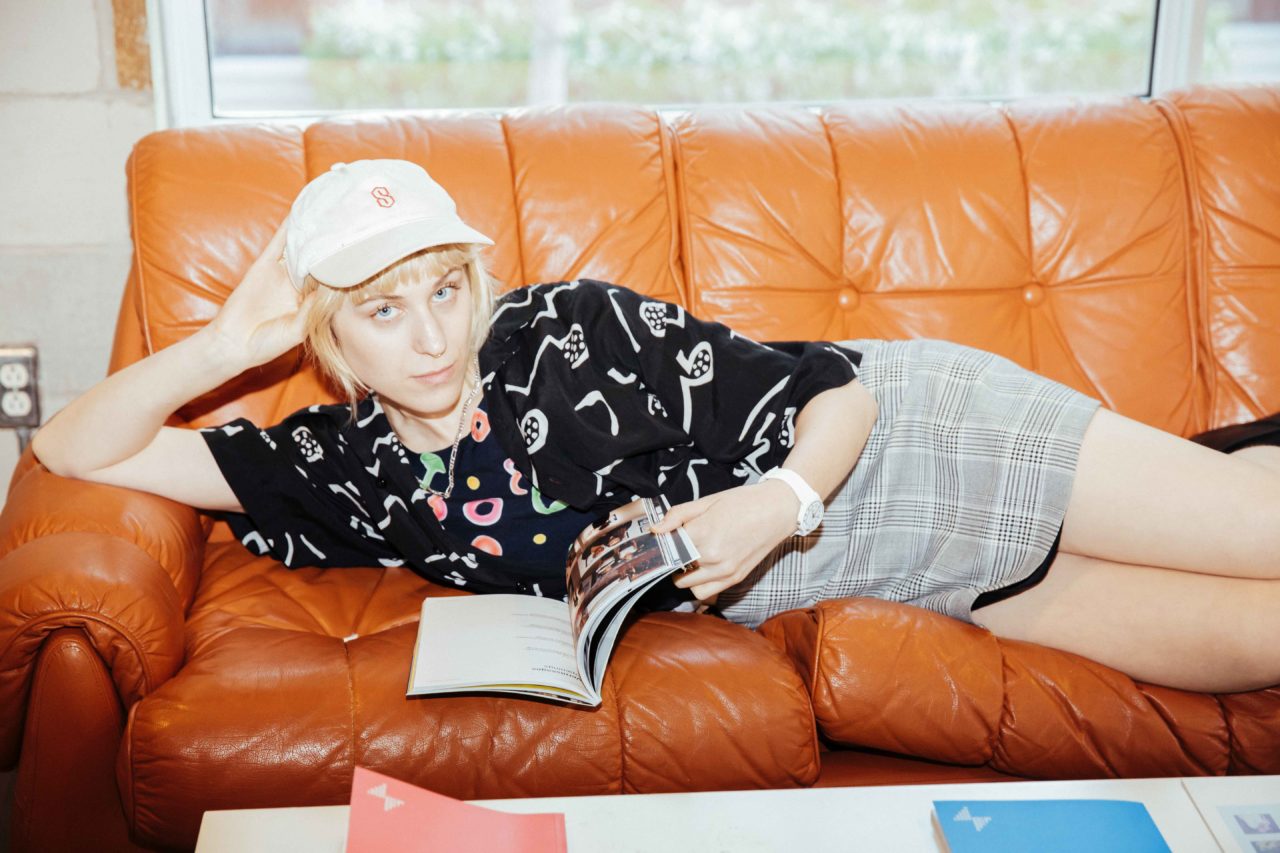 Liv Carmen aka Regularfantasy has become a staple of Vancouver's tight-knit dance music community, affirming herself as a fine maker and selector of funky dance music—ranging from house to italo, UK garage, disco, trance and anything in between.
Immersed in music since the age of 16 with cover projects such as the cleverly named Cover-Girl, she encountered the electronic side of the spectrum in her 20s. It was an obsession with a friend's MPC2000 XL sampler that lead her to explore disco samples and playful dance music, as a way to balance out the darker sides of her character.
Regularfantasy has released music on multiple labels, including 1080p, Mood Hut and 100% Silk. Her latest album Sunsets and Sublets comes accompanied with an eponymous music video. "I'd like to make more music like the kind that I DJ… but sometimes life doesn't work that way!" Plush Management is an evolution of Plush Throw, her collaborative project with D. Tiffany, another successful BC music export. 
Vancouver was the city that shaped Regularfantasy as an artist, with its vibrant music community. "The underground scene is strong there because people invest a lot of their time and energy into it. It's kind of ironic because Vancouver isn't well known for its historic dance music scene (even though there was definitely stuff going on)." Having recently relocated to Montreal, Liv hopes to have a strong foot in both places. "I feel like Montreal has space for music that kind of walks the line between electronic and singer-songwriter, and je ne sais quoi" she tells me. "And as far as DJing goes, there's lots of young people that like to dance, so that's always good for DJing!"
Regularfantasy will DJ at NVA Solstice in Montreal on June 21. Discover her six picks from the NVA record collection: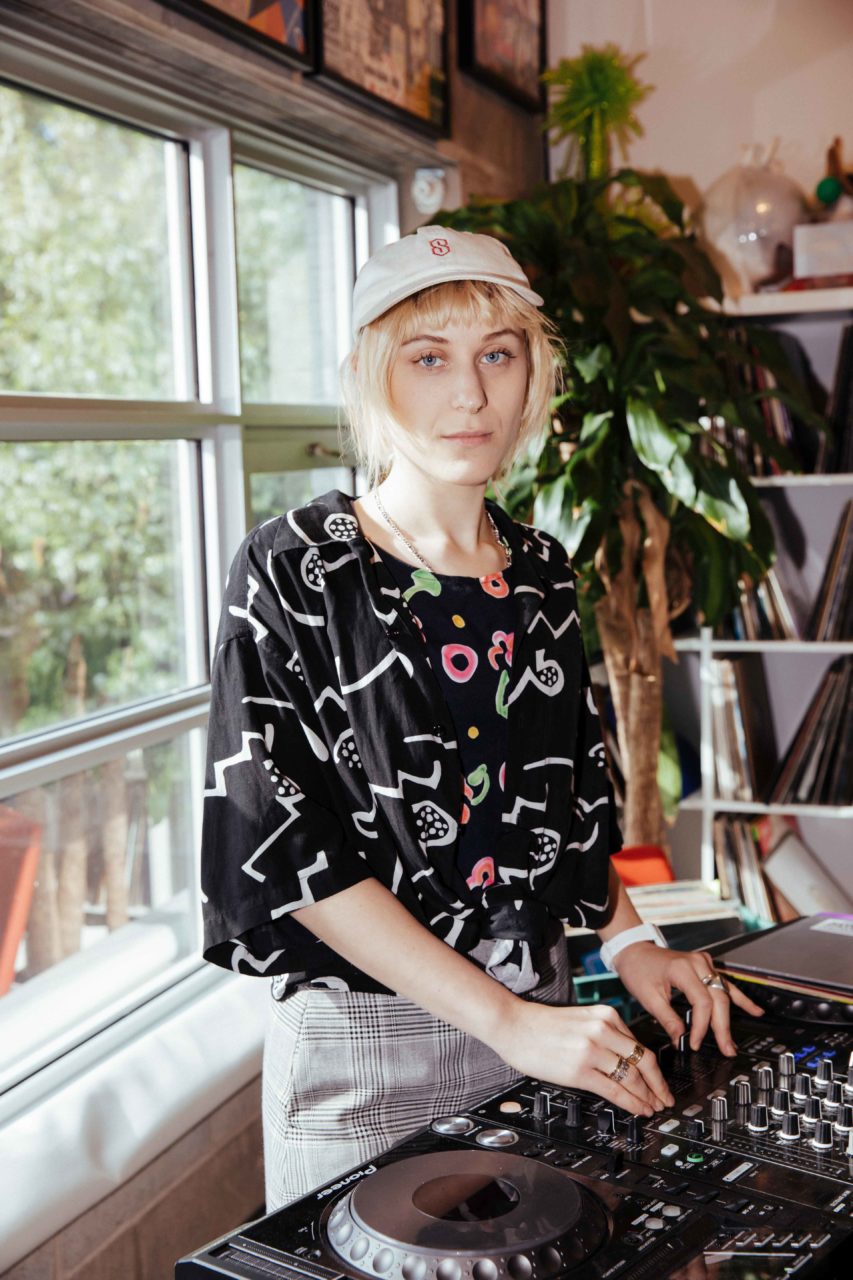 I always give records on Azuli a listen. They have a huge catalog and obviously there's lots of crap. Since it is/was a big label, the majority of the records were pressed well and are pretty cheesy and pop-ey so it's a nice treat when you're listening to a pile of bad records, to listen to a lil Azuli. Some of my favourite records that I play are on this label, because they bang (but I have a lot of favourite records). This song is pretty bad …but the bassline is….irresistible.
This one had a bright colourful cover, with pixelated goddess inspired artwork, which I think is real nice, and also super cheesy and signifies the 90s to me (early graphic design and taking from whoever). It's also Italian and I always listen to Italian cuts. I think it samples a famous Indian song but I'm not sure which one. Datura was some Italian bros, so they were in the throws of cultural appropriation. But it's a pretty bangin' track, new-beat-ey and Italo-ey driven bassline.
I couldn't resist the album art colours, and I have some other records on Global Cuts and they weren't bad. The name is a bit weird (Silent Eruption) but I always listen to stuff that at first I'm like "oh good lord". Just to satisfy my curiosity. I think the name is supposed to evoke emotion but it's just a bit off. Perhaps my sound is based on the fact that I listen to things that I viscerally respond to. This song is pretty chill and tech-ey, and I'm totally going to play it.
With a name like "Just Can't Get Enough"… it sounded borderline discoey, and I know that Positiva is pretty trancey techno vibes, so if I could listen to a vocaley techno song with this estimate, then that could potentially be good. Also I really liked the simple artwork. Track is OK.
I'm a huge fan of filter house (house filtrée is my fav joke rn). Filter house was made famous by some french guys, so when I see french names I always am curious if it's going to be filter house. And it sort of was! Cirez-D is Eric Prydz. I like the song "Precious Little Diamond" and this song references it with the name but also uses a sample from that song. This song really made me happy, it is cross genre-ational. I don't really play like pure and true French filter house, I like the knock off stuff, or remixes that are made in the style of filter house. I like disco inspired mixes, and what I call "fake daft-punk", but a lot of these weird records aren't even French. Anyways this song is pumpin' I'm going to play it soon.
Orbital is a classic group, knew it would be a jammer, worth a listen 🙂