Fierté Montréal: Amour is Love III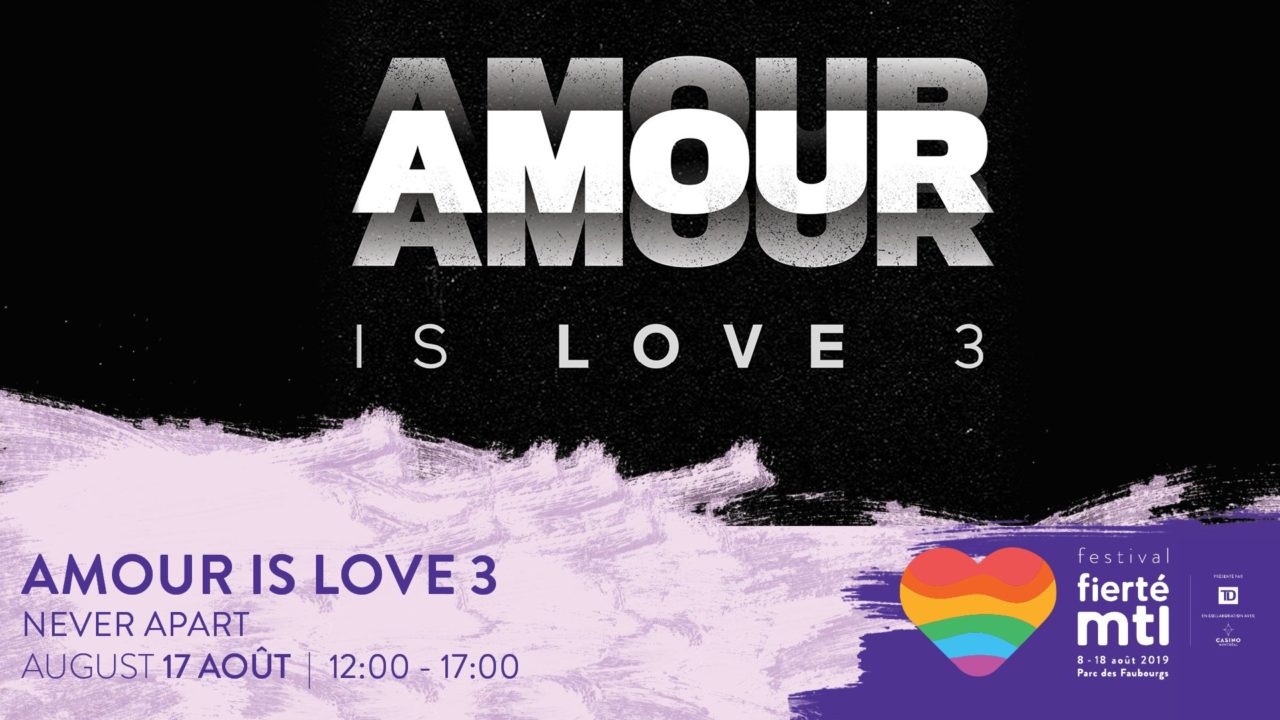 AMOUR IS LOVE III This third edtion of the AMOUR IS LOVE event is presented by Never Was Average in collaboration with Never Apart Centre and the Montréal Pride festival and is held at the Never Apart Centre, 7049, St.Urbain Street, in Montréal, starting at noon till 5 p.m.
Artistic direction for this photo exhibition on the theme of Black Pride was coordinated by the Never Was Average collective. Presenting artists from the LGBTQ+ community, the collective has placed Montreal people of color at the heart of the narrative.
The event aims to provide a space for sharing and exchange. The visual and narrative esthetics of the presentation are the work of young Montreal-based photographer and producer Schael Marcéus.
The event will also include an open discussion period on the theme of our Black Pride starting at 3 p.m. until 4:30 p.m
Admission is free and all are welcome!