Bring Down The Walls x Never Apart: TS Ellise, Glowzi, MikeQ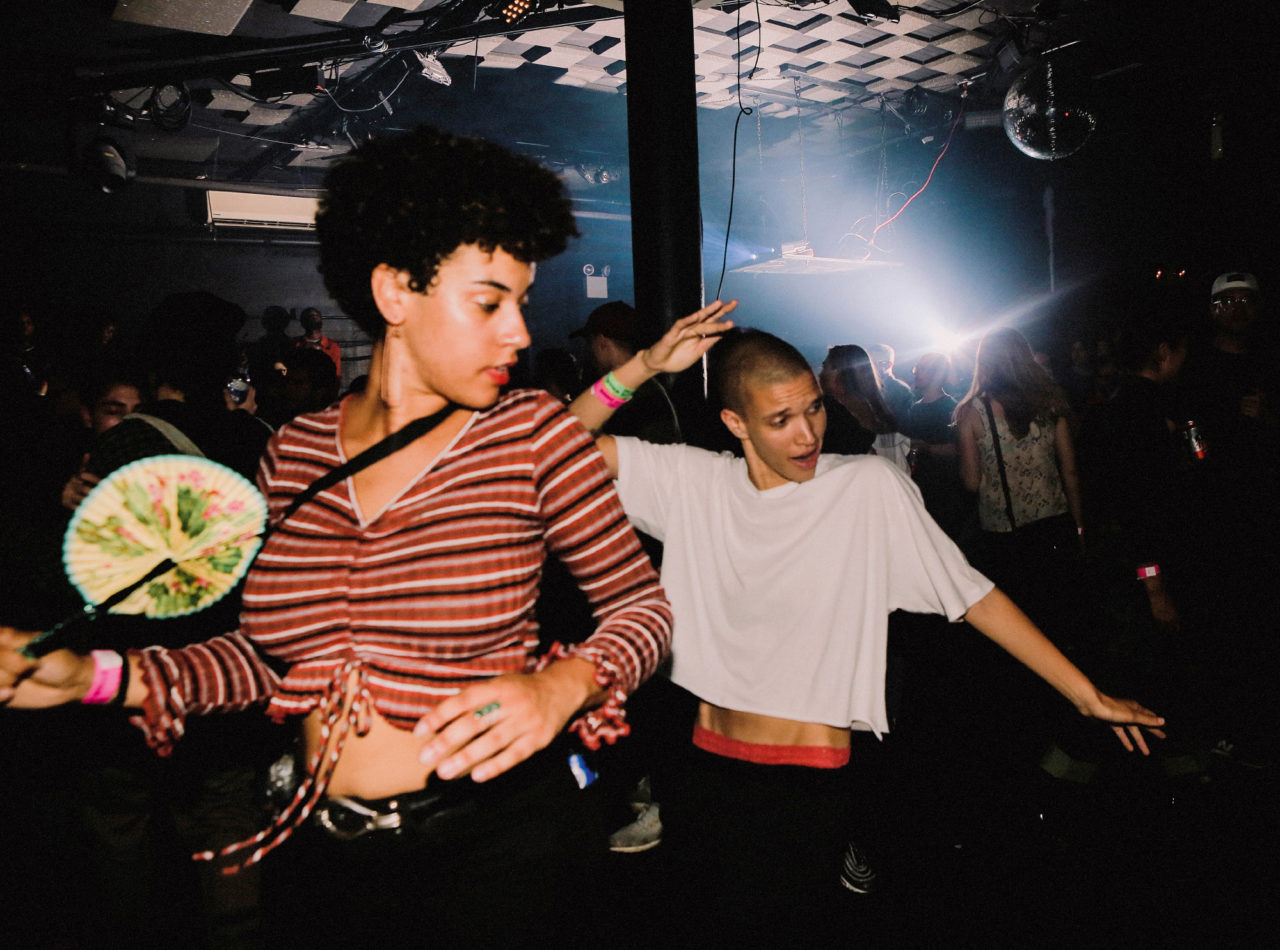 As part of the Phil Collins exhibition, the Phi Foundation for Contemporary Art presents four events within the framework of the installation Bring Down The Walls. The public is invited to take part in "school day" informative sessions and workshops on prison abolition, followed by "club nights" organized by Montreal-based and international music collectives.
For the last Club Night of this series, Never Apart presents TS Ellise, G L O W Z I and MikeQ. This edition is curated by Never Apart's Music Director, Leticia Trandafir.
SET TIMES
9:30 PM – TS Ellise
11 PM – G L O W Z I
1 AM – MikeQ
The event will start on time. Be there early!
SCHOOL DAY
During the day, don't miss the round table titled Justice!, with the participation of Nakuset, Cheryl McDonald, and more.
Info ► https://fondation-phi.org/en/event/philcollins-schoolday-4/
ABOUT "BRING DOWN THE WALLS"
Organised in May 2018 in New York City by artist Phil Collins, Creative Time, The Fortune Society, and over 100 collaborators, Bring Down The Walls was a three-part public art project which turned an unconventional lens on the prison industrial complex through house music and nightlife.
Originating as a public art project, Bring Down The Walls consisted of a communal space that functioned as an open school by day and dance club by night, as well as a benefit album of classic house tracks re-recorded by formerly incarcerated vocalists and electronic musicians. For the exhibition at the Phi Foundation, Collins proposes Bring Down The Walls (2019), an installation version of this project reconfigured specifically for the Montréal context and the space at 465 Saint-Jean Street, with corresponding public programming that will build on the discussions and relationships that began in New York.
ABOUT THE ARTISTS
G L O W Z I
G L O W Z I is an emerging DJ in the local party scene in Tiohtiá:ke ("Montreal"). Recently having discovered the pleasure of vinyl mixing, they particularly enjoy letting people discover new music and/or rediscover classics, as well as making them shake their bumbums to their afro-housy-funky mixes. Everywhere they go, G L O W Z I makes sure to exclusively play spicy and well-seasoned tracks.
TS Ellise
Elle Barbara is a Montreal-based avant-garde singer-songwriter, song selector (as TS Ellise), pinup, speaker, director, and curator whose musical output combines elements of soul, psychedelia, jazz, and underground. A lover of the odd, dark, and overlooked elements in pop music, Barbara came out of artist-run spaces such as La Brique and Drones Club at the turn of the 2010s. Elle Barbara has seen their work soar to enduring acclaim in Japan and Europe, with career highlights that include duets with Lætitia Sadier, R. Stevie Moore, Bertrand Burgalat, and Sean Nicholas Savage. In recent years, Barbara's efforts have been partly centred around trans community organizing and event planning, including their contribution to Montreal's emerging ballroom scene. Their band, Elle Barbara's Black Space, with a lineup made up solely of musicians of sub-Saharan descent, aims to re-centre blackness and reject anti-black tropes within music and art spaces.
MikeQ
MikeQ [Fade To Mind|Qween Beat|] is an American artist and one of the leading figures in the US's long-running (but still largely underground) ballroom/vogue-house culture. Based in New Jersey, the 34-year-old producer is not only one of the busiest DJs around, but he also heads up ballroom culture's first record label, Qween Beat, and turns out a steady stream of vogue and ballroom tracks, re-edits, and remixes. MikeQ's clean, spine-snapping DJ sets, music production, and voice are in serious demand throughout the US and beyond, at clubs, colleges, ballroom events, panel discussions, and festivals in over 20 countries, and for various promoters and major brands such as Red Bull, Mercedes-Benz and the New York International Auto Show, Pat McGrath Labs, Frank Ocean, Bread & Butter, Rick Owens, Afropunk, Retrosuperfuture, Coach, Bergdorf Goodman, Sundance, and Shiseido.
He has also headlined at major museums, including Stedelijk Museum Amsterdam, MoMA PS1, the Whitney Museum of American Art, the Brooklyn Museum, the Newark Museum of Art, and the Philadelphia Museum of Art, to name a few. MikeQ has scored for films and TV shows, such as Kiki (2016) and Viceland's My House (2018–). He and his Qween Beat label currently host a monthly party/ball, House of Vogue, in Brooklyn, bringing a new safe space to the culture.
Phi Foundation for Contemporary Art
Established in 2007 by Phoebe Greenberg, the Phi Foundation for Contemporary Art is a non-profit organization dedicated to bringing impactful experiences with contemporary art to the public. Each year, the Foundation presents two to three major exhibitions, a series of public events, special collaborative projects, and a forward-thinking education and public engagement program. International in scope while responsive to the local context, all of its programming is free of charge to reinforce its commitment to accessibility and inclusion. Driven by a desire to foster connection through art, the Foundation is a gathering place, committed to nurturing convivial exchanges aimed at spontaneity and respect. ► fondation-phi.org
Photo Credit: Phil Collins, Bring Down The Walls, 2019. Three-channel video installation; colour, sound; 87 min. Civic space; nightclub; double 12" benefit compilation. Photo: Mel D. Cole. Courtesy Shady Lane Productions, Berlin.