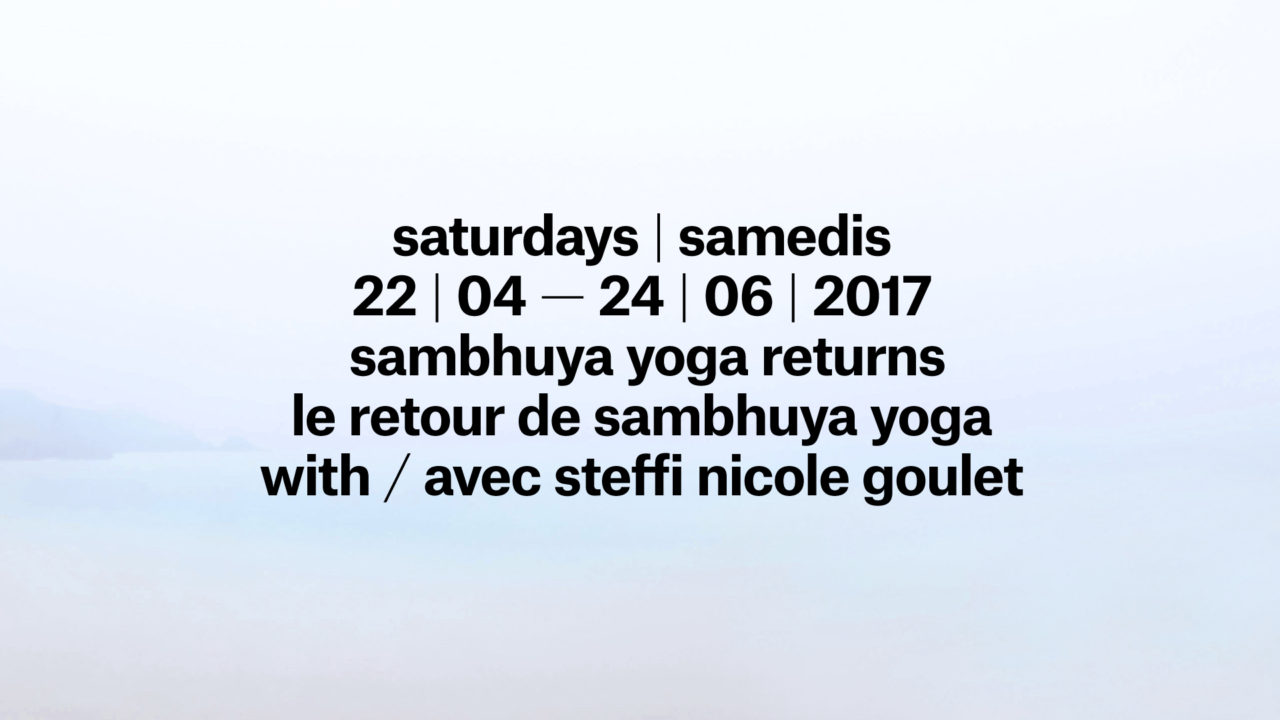 SambhUya is a sanscrit word meaning, together, or, through joint effort.
At Never Apart, we are dedicated to bringing about social change and spiritual awareness through cultural programming. What better way to do so than coming together, through joint effort, in a practice of asana?
Yoga helps us clean out and purify the energy channels that animate our bodies. We can then, through intention, move this life force energy or prana in the direction of social change and spiritual awareness for all.
Join us every Saturday from 12:00pm through 1:30pm for a practice in Hatha Yoga. Classes begin April 22nd, 2017 and continue weekly through June 24th, 2017 inclusively. We encourage you to stick around afterward, have some tea, make some friends and build connections.
Om
SambhUya est un terme sanscrit signifiant "ensemble" ou "par effort conjoints".
Chez Never Apart, nous nous rassemblons pour souffler sur la flamme du changement social et de la conscience spirituelle pour brûler, purifier tout ce qui nous sert plus. La pratique des asanas permet d'avancer dans notre mission.
Le yoga nous aide à purifier les canaux d'énergie de notre corps. Nous pouvons, par la suite, utiliser cette nouvelle energie libérée pour faire avancer nos efforts vers un monde meilleur par le pouvoir de l'intention.
Joignez-vous à nos practiques en Hatha Yoga tous les samedis de midi à 13h30. Les cours débuteront le 22 avril, 2017 jusqu'au 24 jun, 2017. Nous vous encourageons à rester après le cours pour créer de nouvelles connexions avec les personnes présentes et peut-être créer de nouvelles amitiés !