Never Apart TV Season 1 Episodes 1-6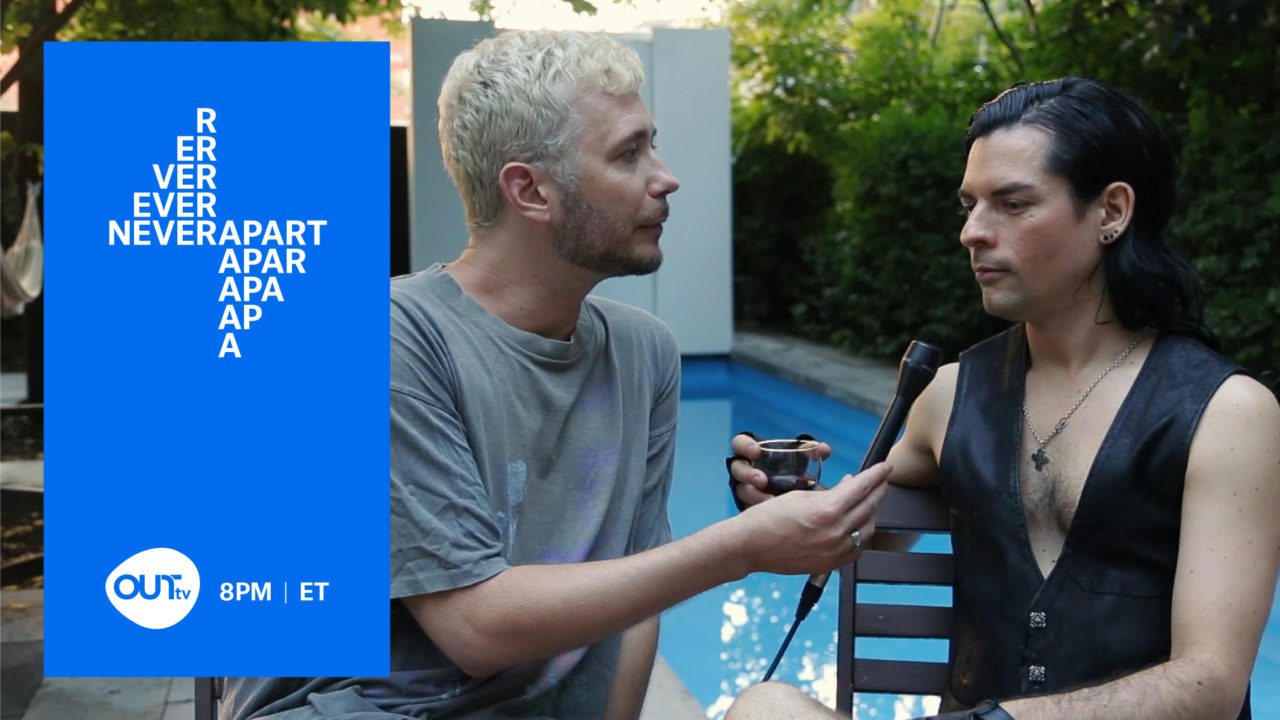 Never Apart TV is an arts and culture news program giving a much needed voice to queer artists.
Episode 1
We hear from our founder Dax DaSilva about what Never Apart is, We celebrate Queer History with the Colour By Icons project in Toronto at Glad Day Bookshop, get festive at Fierte Montreal with our Birds of Paradise Show and visit renowned celebrity photographer Greg Gorman at his house in Los Angeles.
Episode 2
We chat with Montreal legend Frigid about his multi-dimensional career, go to FYF in LA to activate the Colour By Icons Project, chat with Alaska Thunderfuck and Mado about why Pride and Queer History is still important and so much more!
Episode 3
We chat with our Two Sprit and Sur-Thrivance artists and photographer Kali Spitzer about their important multi-disciplinary work, speak with supermodel Eve Salvail about her career on and off the runway, speak with Montreal painter Andrew Moncrief and more!
Episode 4
Things get hair raising with the annual wearable art and performance extravaganza Wiggle, we travel to LA and visit the studio of photographer Austin young on his latest shoot with drag star Willam and then visit actress and activist Candis Cayne at her home.
Episode 5
We chat with the artist behind the Femme Realness – a celebration of the effeminate gay male exhibition, travel to San Francisco and chat with Drag icon Heklina and more!
Episode 6
We chat with Erin M Riley who makes amazing tapestries, go to California where we chat with culture creator Ruben Esparza and then get schooled on the groundbreaking Drag Troupe "The Cockettes" with the legendary Scrumbly.