Hieroglyphic Being aka Jamal Moss: House as a home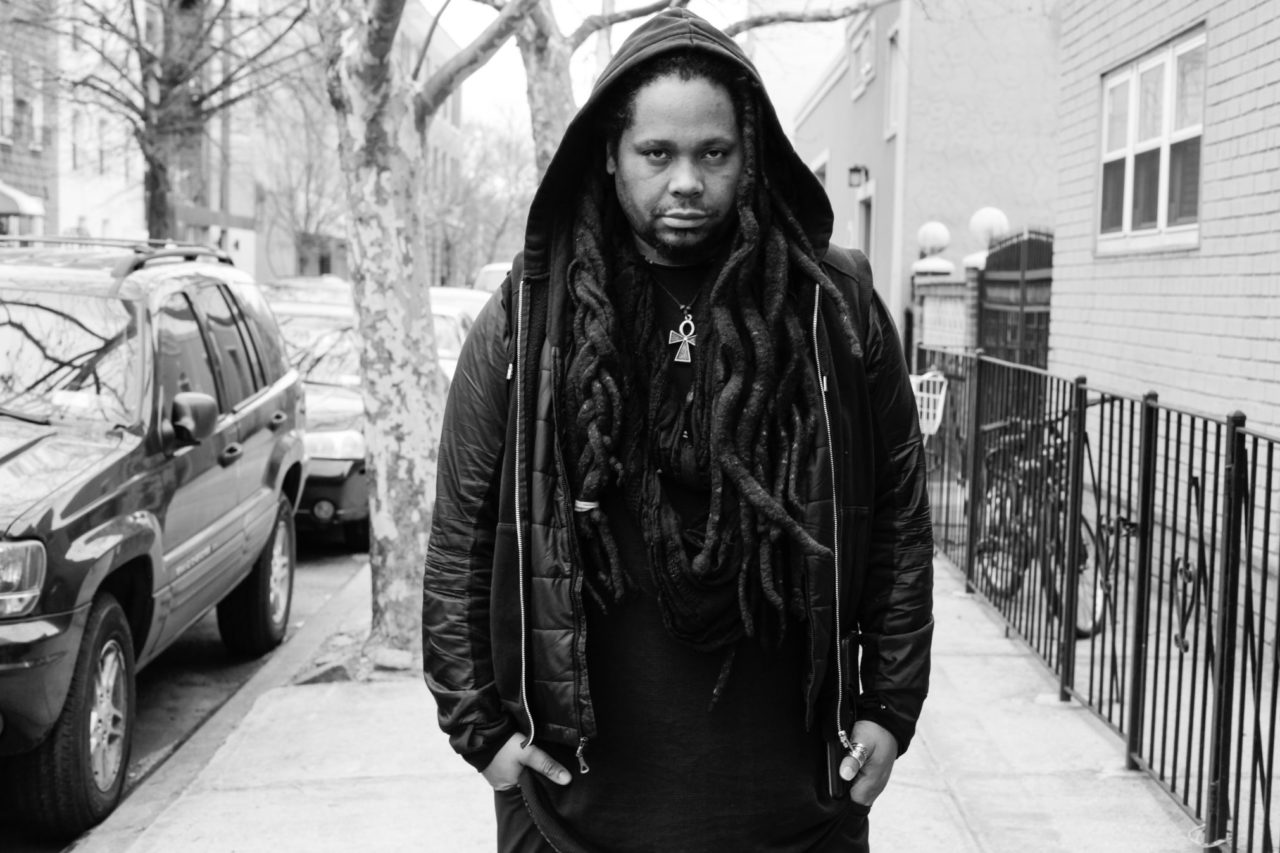 Hieroglyphic Being—aka Jamal Moss—stems from the direct lineage of Ron Hardy and DJ rush, some of the Chicago house originators and innovators—alongside which he shares a spot in an imagined Chicago hall of fame. FACT calls him a 'selector, mixologist, spiritual conduit and iconoclast.'
He is uncompromising in his vision, always unpredictable, following his own free-flowing logic and traveling many musical territories. He draws form all flavours of house, disco, industrial, EBM, pop, free music, classical and noise. His releases can be found on labels including Alter, Soul Jazz, Further, Crème Organization, Spectral Sound and his very own, Mathematics.
Since his early teens, Jamal found refuge at clubs from his adoptive, strict Christian family, and later from homelessness. Refuge in the literally way: the club was a place to stay warm throughout the night. But it was also place that opened him to different sounds and types of people, where he would eventually find a chosen family. "The club is the family. That loft scene is my family. My best friends […] is my family. Gramophone records is my family. The music I'm into is my family" Moss told Resident Advisor.
Through a poetic email exchange, I got to know the man behind the music. Meet Hieroglyphic Being in advance of his live performance on June 9, presented by Never Apart, Suoni Per Il Popolo and CKUT 90.3FM.
Note: Hieroglyphic Being's responses were very lightly edited, but mostly preserve the original form, grammar and style.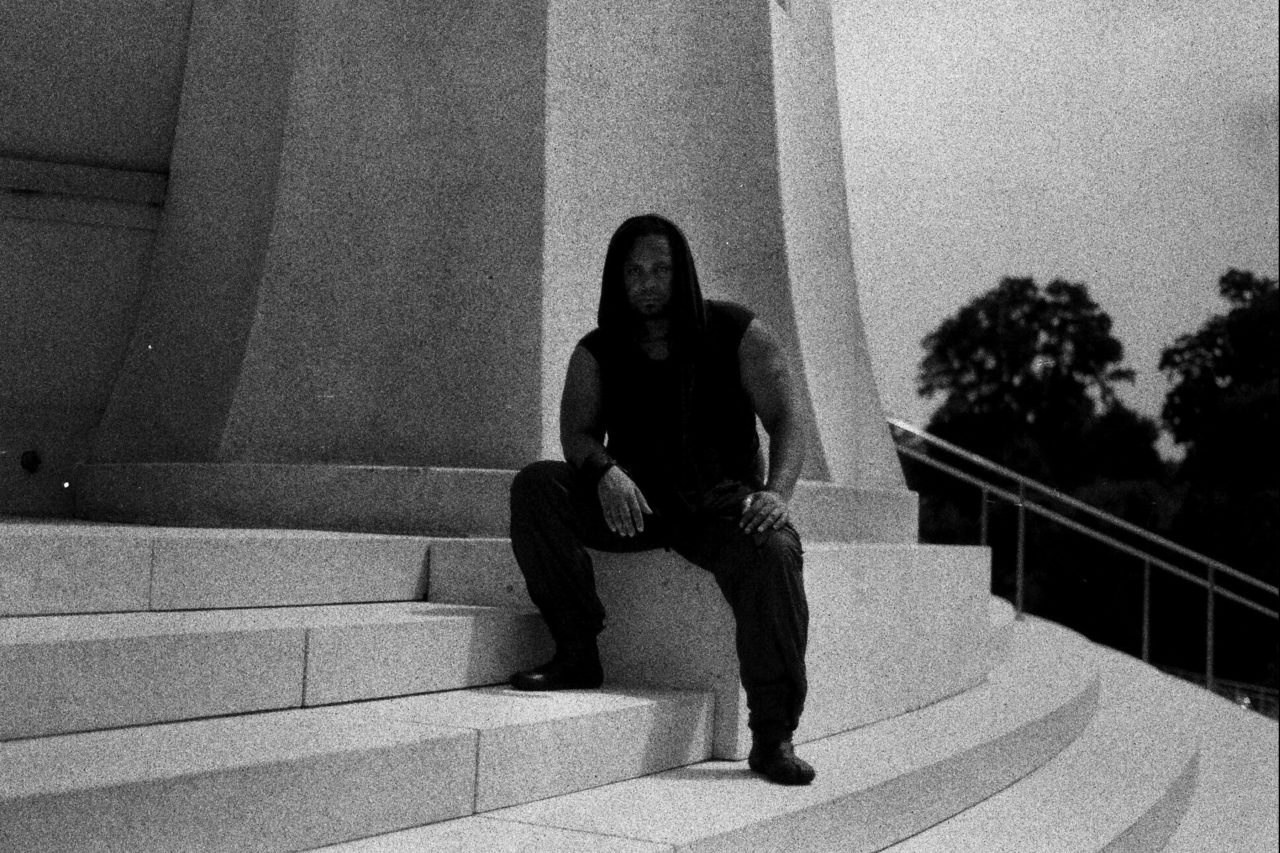 How did the jump from being involved in planning parties during university to making music happen for you?
By Divine intervention and a manifest destiny enabled for this transition or transformation to happen and I will leave it at that.
In an interview, you were describing how your mentor Adonis told you to start with a drum machine, and try all the possible combinations before graduating to the next step. Can you describe your relationship to the drum machine and how it shapes your music making process?
The Drum machine doesn't shape or control my relationship with experimenting with any forms of sound. It's my life experiences that does this, the machines are just a conduit to transcribe those experiences—one of the reasons why often duplicated but never imitated.
Do U not U Do them.
What is your preferred music equipment setup for live these days and why?
It depends on how I'm feeling and what sound design I choose for that environment and particular function I bring what I feel that adapt bests too the emotive expression I wish to convey. In other words: me, I need me, I'm that preferred instrument.
How do you choose what music to put out under your different monikers: Jamal Moss, Hieroglyphic Being, I.B.M., IAMTHATIAM, The Sun God?
Depends on the budget of commissioned works by certain entities, and the concept, and the actual attempted approach to the targeted audience. You want the complete package of main brand & your professional entity, you pay big. Anything else is speculative case by case basis on your vision as a label when inquiring about any of my brands. And 90 percent of the time I don't choose it just falls into place
What is the relationship between movement/dancing and music for you?
It's not that deep or serious if something sounds good or feels good you react accordingly that connects with you best.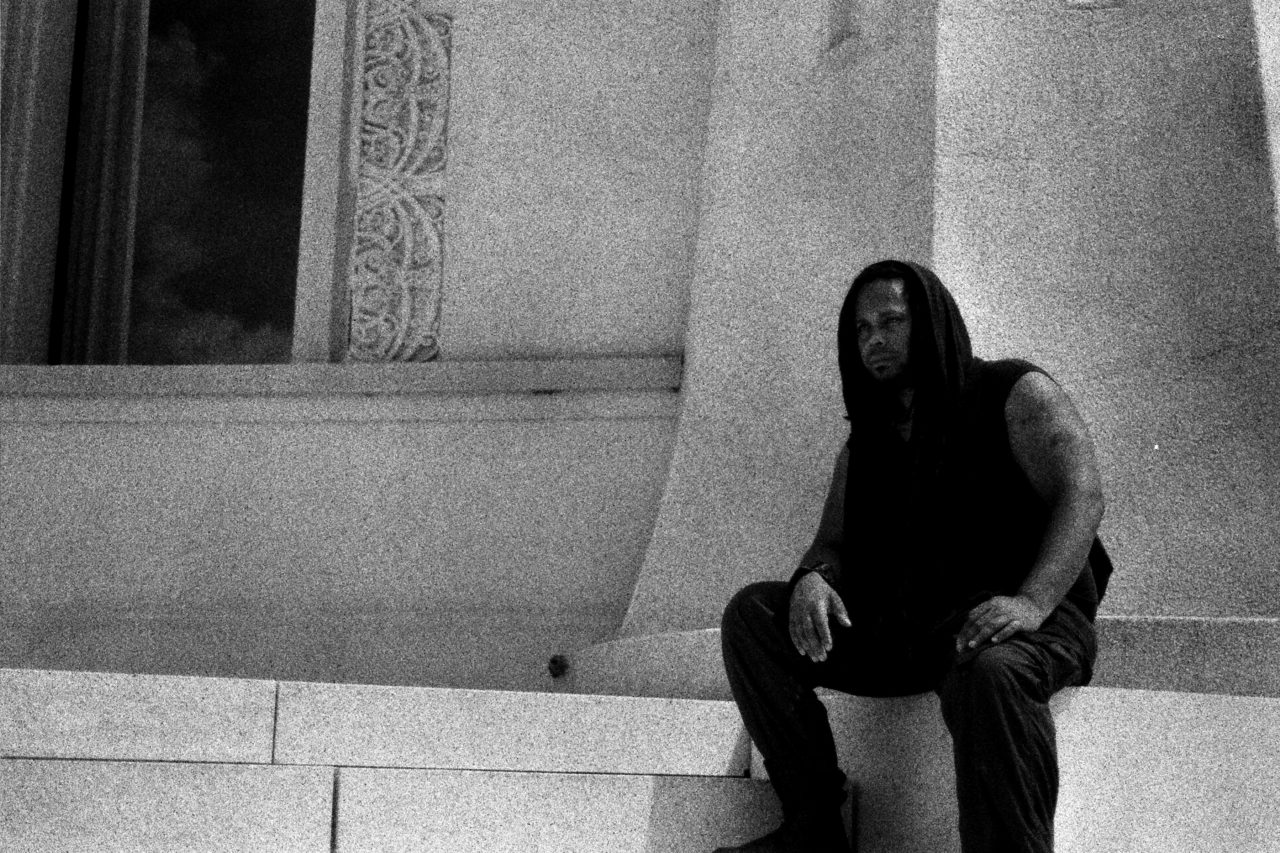 How has Chicago's electronic music scene transformed since you've been involved in it? What are some major things you've noticed?
People get older and people get younger in the scene
And sounds and venues and memories
Modify according to this construct
Why is it important for you to stay in Chicago and contribute to the culture there?
The real question is
Why move some place else and build up culture there for yours to eventually crumble and fade away and be forgotten
This should answer that question with a question
What do you hope your contributions to be?
So others can benefit and contribute to the same continuum as I did and as the Ancestors before me
In what ways is music a therapeutic or spiritual force to you (and others)?
When you have the faith of creativity in s… Ya I'm not gonna get into that.
It's on the individual to absorb and receive or perceive regarding that matter
And I rather keep that one process sacred to myself. It's enough soul sucking out here, I'm staying guarded on this topic so my spiritual force stays intact and strong.
What is the place of spirituality in what you do and in your life in general?
At this point in my life I am looking more inwards than outwards for spiritual guidance or awareness in order validate my existence.
What is the ethos behind your label Mathematics and how do you choose what you release?
The label is a co-op or resource for certain artists to get hand up in the Industry when other doors won't open. I try to choose carefully and with emotion and feelings & a lot of the times its not economically feasible or a commercial success having that approach to the business.
What do you have in store for the coming year?
1. Chicagophonic.com
Maintain learning Center
2. Chicagocreated.house
Build clothing apparel line
3. hieroglyphicbeingofficial.bandcamp.com
Just creating more electronic instrumentals for the lovers of what I do
4. Maybe do 12 more live shows for the year taking it easy for a bit
5. Creating 3 tech startups by mid Feb 2019.
6. Working on the schematics for a new electronic Music device
7. The Language of Strings album
MATHEMATICS – 105 2X12
The Moog Recordings Album
MACHINES4LOVERS ALBUM LATE
FALL ON MATHEMATICS
RECORDINGS
8. AND avoiding negative energy as much as possible.
Feature image by Celeste Sloman. Other photos by Maria Tz.