Interview: Nicolas Denicourt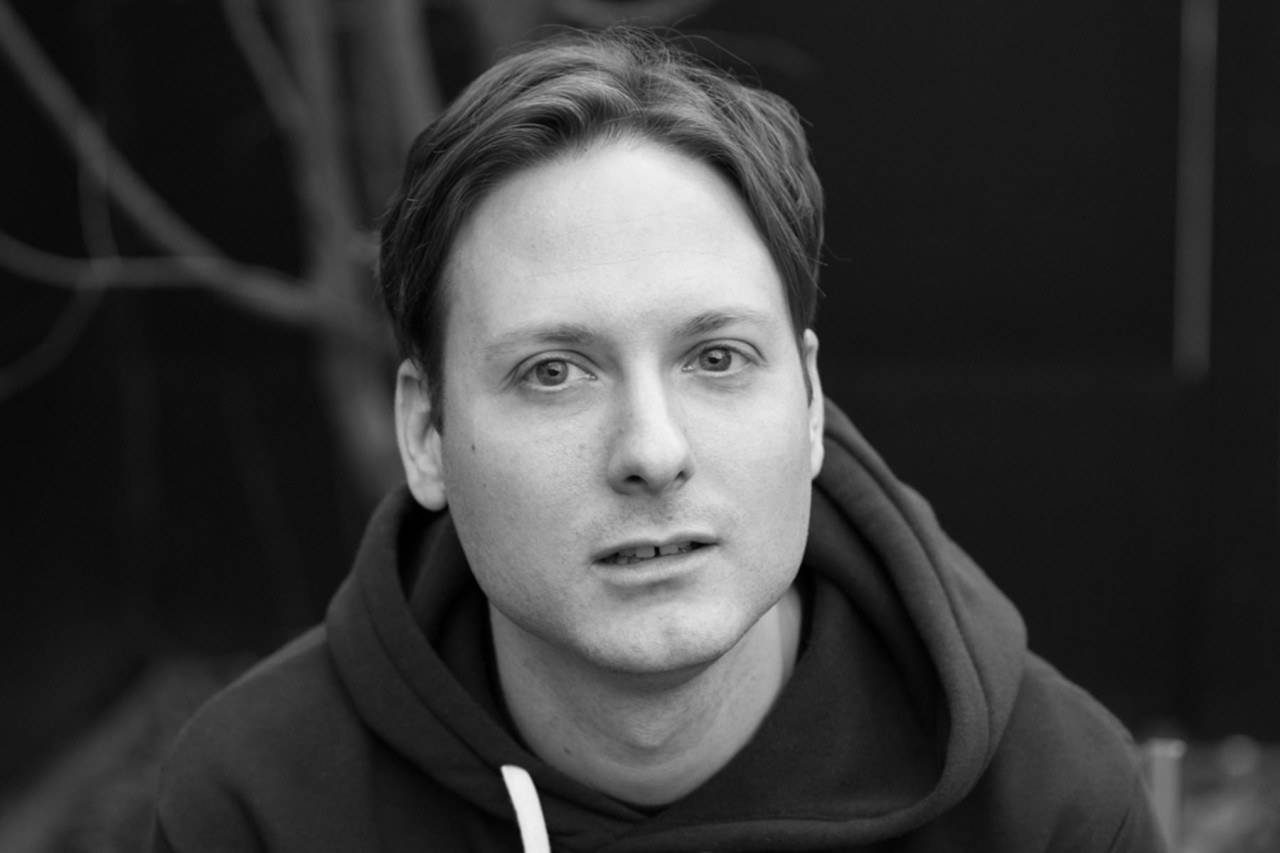 How, why and when did you start Think Outside The Box?
I started the project in 2010 when I was studying in graphic design. Initially, I simply wanted to share my findings with my classmates. I decided to create a Facebook fanpage to unite everyone. In 2012, the page blew up with more than 50,000 new fans from all across the world. I woke up one morning and decided to quit my job, without having thought about it or having saved any money. It may have been drastic, but I truly believe that you need to follow your instincts. I knew it was the right choice to make if I wanted to make a living out of what I was passionate about.
How do you decide on your artists?
I received an enormous amount of submissions from photographers worldwide, widely surpassing the actual diffusion capacity of our platform. I would say that our selection is 10% submissions and 90% research. Our goal is to promote as many emerging artists who stand out through their originality or the pertinence of their artistic approach as possible. I believe that sometimes a simple post can make the difference in an artist's journey. One post can reach up to  30,000 people through our website and social media(Facebook, Instagram, Tumblr, Ello, Pinterest).
What is your artist background?
I'm not an artist and I've never been one. I would say that it's relatively new for me to be immersed in this world. I try to see as many exhibits as I can, read artists' interviews, artistic endeavours in order to deepen my knowledge. I've also attended the Séminarts program by the MAC that allowed me to exchange with really interesting figures of the art world: artists, art specialists, private and company collectors, gallerists, curators, museum administrators… I'm learning so much right now, but I would say that what makes me grow the most is the privilege I have in interacting directly with artists and organizations that collaborate with Think Outside The Box.
Tell us about the upcoming Spring Exhibit at Never Apart and who the photographers are and what we can expect?
They are all very young photographers that I've been following for a few years. Most of them were published on our Facebook page back when we didn't have a website. I've been able to see them grow over the last years and I'm extremely proud to collaborate with them. I don't want to give away too much, but I can tell you that the 5 artists who will be featured this spring have a very special imagination and are currently amongst the young photographers making the biggest names for themselves on the international scene.
How did you pick these artist to be in this group show?
It's important for us to showcase local artists and give back to the community. After Benoit Paillé's show, we selected Sean Mundy, a Montreal photographer. When we began talking with him, I suggested some names that I felt fit within the frame of what he does, not knowing they all closely knew each other in spite of the distance separating them. They'll now be reunited for the first time within the same exhibit.
What is Never Apart to you and why do you love collaborating with this Arts and Culture organization?
Right now, I would say that it's the place that inspires me the most in Montreal. I'm inspired by its vision, the quality of its installations, but especially by the people involved. It's extremely motivating to see that there are people who dedicated themselves to culture for the right reason and wish to give back to the community. I feel very privileged to be able to contribute to it.
Two galleries, artistic installations like the Moon Room, a theatre, an electronic music label, a model agency, an outdoor pool, a green roof… Do i need to add more? [laughing]
What can we expect from Think Outside The Box in the near future?
For the next few months, the challenge will be to grow our Print Shop. We want to develop a section with editions that are less limited and therefore more affordable to make quality photographs available to all.
In terms of future projets, we would like to produce an open air public exhibit and showcase the works of artists from all over the world. Think Outside The Box's mission has always been to give more visibility to artists, so what better way to reach the largest amount of people than to bring art outside. We also hope to continue this great collaboration with Never Apart for years to come.
Entrevue avec Nicolas Denicourt
Quand, comment et pourquoi avez-vous créé Think Outside The Box?
J'ai débuté le projet en 2010 alors que j'étais aux études en design graphique. À la base, je voulais tout simplement partager le fruit de mes recherches avec mes collègues de classe. J'ai donc décider de fonder une ''Fan Page' sur Facebook afin de réunir tout le monde. En 2012, la page a explosé avec plus 50 000 nouveaux fans d'un peu partout à travers le monde. Je me suis levé un matin et ai décidé de quitter mon emploi sans même y avoir réfléchit, alors que j'avais pas mis d'argent de côté. C'était un peu drastique, mais je crois profondément qu'il faut suivre ses instincts. Je savais que c'était le bon choix à faire si je voulais un jour vivre de ma passion.
Comment choisissez-vous les artistes?
Je reçois énormément de demandes de photographes d'un peu partout à travers le monde qui surpasse largement la capacité actuelle de diffusion de la plate-forme. Je dirais que la sélection provient d'environ 10% de ces soumissions et 90% de recherche. Notre but est  de promouvoir le plus d'artistes émergents possible qui se démarquent par leur originalité ou par la pertinence de leurs démarche artistique. Je crois que parfois une simple publication peut faire toute la différence dans le cheminement d'un artiste. Une publication peut rejoindre jusqu'à 30 000 personnes à travers notre site web et nos réseaux sociaux (Facebook, Instagram, Tumblr, Ello, Pinterest).
Quel est votre parcours artistique?
Je ne suis pas un artiste et je ne l'ai jamais été. Je dirais que c'est relativement nouveau pour moi de baigner dans le milieu. J'essaie de voir le plus d'exposition possible, de lire des entrevues d'artistes, des démarches artistiques afin d'approfondir mes connaissances. J'ai aussi suivi la formation Séminarts donnée par le Musée d'art contemporain de Montréal qui m'a permis d'avoir des échanges super intéressants avec différents acteurs du monde de l'art : artistes, spécialistes en art, collectionneurs privé, collectionneurs d'entreprise, galeristes, commissaires d'exposition, conservateurs de musée… j'apprends énormément en ce moment, mais je dirais que ce qui me fait le plus évoluer est le privilège que j'ai de pouvoir côtoyer et d'échanger directement avec les artistes et organismes qui collaborent avec Think Outside The Box.
Parlez-nous de la prochaine exposition de printemps à Never Apart, qui en sont les photographes et de ce que nous pouvons attendre:
Ce sont tous de très jeunes photographes que je suis depuis plusieurs années. La plupart d'entre eux ont été publiés sur notre page Facebook alors qu'on n'avait pas encore de site web. J'ai pu les voir évoluer au cours des dernières années et je suis extrêmement fier de pouvoir collaborer avec eux. Je ne veux pas trop en dévoiler, mais je peux vous dire que les cinq artistes qui seront exposés ce printemps ont un imaginaire bien spécial et font présentement partie des jeunes photographes qui se démarquent le plus sur la scène internationale.
Comment avez-vous sélectionné ces artistes pour participer à cette exposition de groupe?
Il est important pour nous de mettre de l'avant des artistes locaux et de redonner à la communauté. Après l'exposition de Benoit Paillé, notre sélection s'est arrêtée sur Sean Mundy, un photographe de Montréal. Quand on a commencé les pourparlers avec lui, j'ai suggéré des noms qui cadrait bien avec ce qu'il fait, sans savoir qu'il se connaissaient tous personnellement malgré la distance entre chacun. Ils seront maintenant réunis pour la première fois lors d'une même exposition.
Que représente pour vous Never Apart et pourquoi aimez-vous collaborer avec cet organisme d'arts et culture?
En ce moment, je dirais que c'est l'endroit qui m'inspire le plus à Montréal. Pour la vision du centre, la qualité des installations, mais surtout les personnes qui l'entourent. C'est extrêmement motivant de voir qu'il y a des gens qui se dédient à la culture pour les bonnes raisons, avec un besoin de redonner à la communauté. Je me sens très privilégié de pouvoir y contribuer.
Deux galeries, des installations artistiques comme la ''Moon Room'', une salle de cinéma, un label de musique électronique, une agence de mannequin, une piscine extérieure, un toit vert… (rires) J'ai besoin d'en rajouter?
Que pouvons-nous attendre de Think Outside The Box dans un futur proche?
Notre défi des prochains mois sera de faire évoluer notre ''Print Shop''. Nous voulons développer une section avec des éditions moins limitées, donc plus abordables, afin de rendre des photographies de qualités accessible à tous.
Dans les futurs projets, on aimerait produire une exposition publique à ciel ouvert et exposer le travail de photographes d'un peu partout à travers le monde. La mission de Think Outside The Box a toujours été de donner de la visibilité à des artistes, donc quoi de mieux que d'amener l'art à l'extérieur afin de rejoindre le plus de gens possible. Nous espérons également poursuivre cette belle collaboration avec Never Apart pour plusieurs années à venir.