Mathieu Gallant: Nourishing The Spirit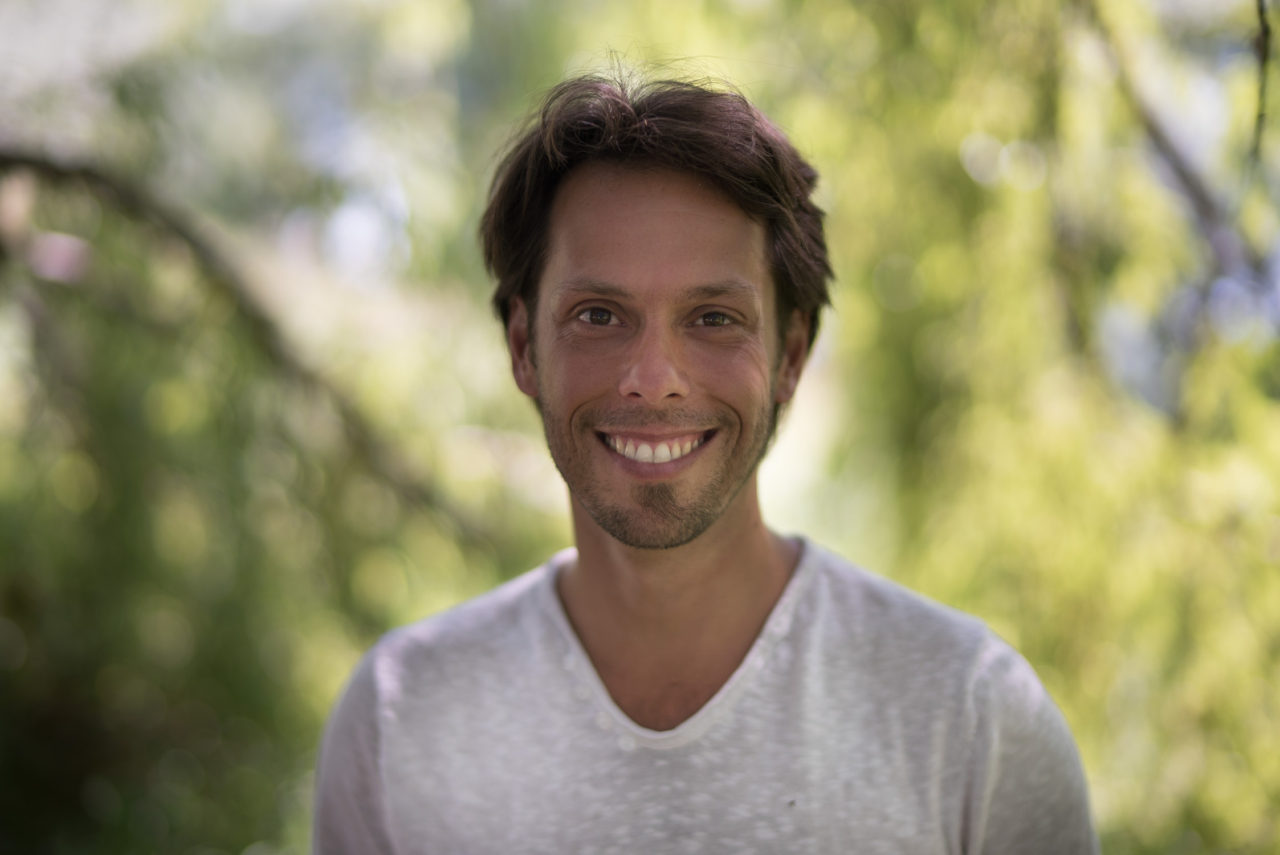 The famous quote 'man shall not live by bread alone', has become a main staple in our understanding and awareness that we are what we consume, and physical nourishment alone is not sufficient for a healthy life as one has spiritual needs as well. Often however, in our daily pursuits and busy lives, many of us tend to overlook the connection between what we are feeding ourselves in body, mind, and spirit. Les Ateliers Évolution, the new monthly french-speaking lifestyle series presented by Steffi Nicole Goulet and Maude Pascale at Never Apart, highlights how to progress in the world by becoming wiser, more conscious global citizens. NVA welcomes guest practitioner, Mathieu Gallant on March 4. Motivated by education, he became a chef, teacher, and passionate lecturer, and will share his wealth of wisdom and expertise pertaining to the health of our bodies, spirits, planet, and society.
Inspired by Geosophy, which Gallant utilizes throughout his lectures and writings, he refers to himself as both artist and scientist, combining technology with the process of consciousness to bring to life greater human potential. Geosophy is a concept first introduced to geography by J.K. Wright in 1947. The word is a compound of 'geo' (Greek for earth) and 'sophia' (Greek for wisdom). Wright defined it as 'the study of geographical knowledge from any or all points of view. It is to geography what historiography is to history; it deals with the nature and expression of geographical knowledge both past and present.' Geosophy is sometimes referred to as the study of 'earth mysteries', quoted as a wide range of spiritual, quasi-religious and pseudo-scientific ideas focusing on cultural and religious beliefs about the Earth, generally with regard to particular geographical locations of historical significance considered to be sacred. The term 'alternative archaeology' has also been used to describe the study of earth mystery beliefs. While the concept can be traced back to the 17th-century, the topic experienced a revival of interest in the 1960's.
For Gallant, due to what he terms as 'experiences of spontaneous expansion of consciousness', in 1998 he diverted from his studies in electronics, propelling an intense quest for meaning leading him to the north of India. There, he turned to spiritual knowledge of Indian and Tibetan tantras, traveling for eight years around the globe between ashrams and gardens. While teaching Buddhism and Tibetan meditation, he also studied the foundations of Sufism, shamanism, rites of passage, integral yoga, rebirthing, as well as permaculture and living food. In 2007, a passion for global health and his creative vision, led Gallant to plunge into the entrepreneurial world co-founding Crudessence and Rise Kombucha. In 2012, he returned to his spiritually committed path and went to Europe to study Geobiology, which he also teaches in his lectures. "I practice this science in my services, and created the Geobiology Synergétique, in Quebec, which aims to develop research circles deepening the science of 'living energy', and how to make this accessible to people."
Gallant first found work as a fifteen year old in a restaurant, learning to cook. His many years of travel and studies naturally led him to see how spiritual science could be applied "as subtle energy electronics and mind re-programming, to create 'mind recipes' to feed and cultivate the soul," admits Gallant, eventually quitting what he terms the intense spiritual path to be in social service, co-creating two successful organic raw food establishments. For him, the healthy food business is a way to feed the soul. "I do feel my spiritual perspective, inner creative vision, and energy work are fundamental keys for business success. I see the raw food business as a spiritual art project, where the final piece of art is not the food, but peoples' physical and mental health, as well as being deeply ethical socially".
Examples of upcoming courses Gallant offers are a Master Detox, a six week course on holistic cleanses for the body; Emotional Detox, a six week course on how to help cleanse our relationship with planet; and Mental Detox, a four week course to learn meditation to help purify the mind. Gallant loves pushing the boundaries of human experience stating that "the radical transformation of thought and development of consciousness form an initiatory path, which I value as a necessary science. I am a creative spiritual entrepreneur that co-creates projects for a higher conscience living-hood." At the Fondation de la Géosophie, which he co-founded along with Marjorie Gignac, another spiritual artist in the energy-body field, Gallant creates, teaches and leads several of the programs offered on spiritual and self-development to help people connect directly with their own spirituality. "I met Steffi when she did her yoga training at Yoga Sangha, where I teach about food and meditation. Our school is very near to Never Apart. She invited me to discover the space in December, which I love, and very happy to contribute to this series. We have amazing feed back from our workshops because we are teaching self-empowerment in a non-religious way. We want people to be free from tradition, whole and aligned with their own soul. Our way of teaching utilizes thought-out group dynamics, art expression, creative meditation, connection with nature, and radical awareness. The group work is designed to connect on a heart level with others, so it breaks the isolation problems of some spiritual paths, as well as our addiction to social media and virtual relationships. We want people to reconnect with their natural, spiritual instincts through a rise in love-consciousness, which is an urgent need for communities, nations and the planet."
Physical food and appetite is a direct reflection for emotional, mental and spiritual hunger. People who consume junk on a regular basis are undernourished even if overweight, spiritually starving and deeply sick, says Gallant. "Learning to feed ourselves emotionally with maturity and open love, mentally with meditation, spiritual contact with nature and art, and direct soul-connections are deep necessities. I think it's time to learn to 'deep-feed', to end the inner starvation and spiritual illnesses of this age."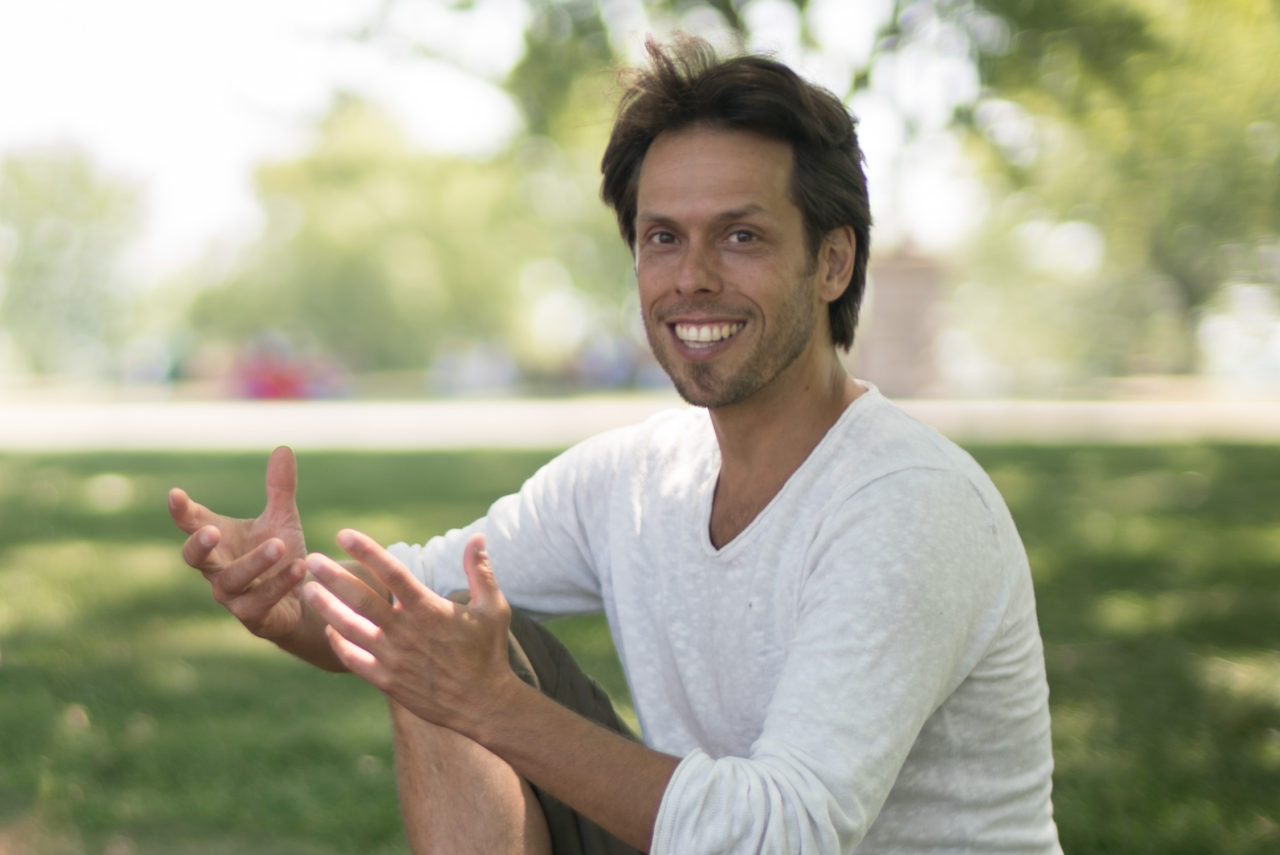 La célèbre citation Ce n'est pas seulement de pain que vit l'homme fait maintenant partie du concept de que nous sommes ce que nous consommons; l'alimentation physique seule ne suffit pas pour un mode de vie sain, car nous avons également des besoins spirituels. Bien souvent, nos activités quotidiennes et notre rythme de vie effréné nous poussent à négliger le lien qui existe entre ce dont nous nourrissons notre corps, notre âme et notre esprit. Les Ateliers Évolution, la nouvelle série francophone mensuelle présentée à Never Apart par Steffi Nicole Goulet et Maude Pascale, souligne la façon d'évoluer dans le monde en devenant des citoyens plus sages et conscientisés. Le 4 mars prochain, NVA accueillera le praticien invité Mathieu Gallant. Motivé par l'éducation, il est devenu chef, professeur et conférencier passionné et partagera sa richesse de sagesse et d'expertise concernant la santé de nos corps, de nos esprits, de la planète et de la société.
Inspiré par la géosophie qu'il utilise au travers de ses écrits et ses conférences, Gallant se décrit à la fois comme artiste et scientifique, alliant technologie au processus de conscientisation pour susciter un plus grand potentiel humain. La géosophie est un concept introduit en géographie parJohn Kirtland Wright en 1947. Le mot est composé de 'geo' (du grec pour terre) et 'sophia' (du grec pour sagesse). Wright la définit comme « l'étude de la connaissance géographique à tout point de vue. Elle est à la géographie ce que l'historiographie est à l'histoire ; elle traite de la nature et de l'expression de la connaissance géographique présente et passée. » On qualifie parfois la géosophie d'étude des mystères terrestres, de large éventail d'idées spirituelles, quasi-religieuses et pseudo-scientifiques basées sur des croyances religieuses et culturelles à propos de la Terre, qui concernent habituellement des lieux géographiques précis ayant une importance historique et considérés comme sacrés. Le terme archéologie alternative est parfois utilisé pour décrire l'étude des croyances sur les mystères terrestres. Même le concept peut être retracé jusqu'au 17e siècle, le sujet a connu un regain de popularité dans les années 60.
À la suite d'expériences de développement de conscience spontané en 1998, Gallant s'est détourné de ses études en électronique, animé d'une intense recherche personnelle qui l'a mené au nord de l'Inde. C'est là qu'il s'est tourné vers les connaissances spirituelles des Tantras indiens et tibétains, parcourant la planète pendant 8 ans, d'ashrams en jardins. Tout en enseignant le bouddhisme et la méditation tibétaine, il a également étudié les bases du soufisme, du chamanisme, des rites de passage, du yoga intégral, du rebirthing, ainsi que la permaculture et l'alimentation vivante. En 2007, une passion pour la santé mondiale et une vision créative a mené Gallant à entrer dans le monde entrepreneurial en co-fondant Crudessence et Rise Kombucha. En 2012, il a repris son cheminement spirituel et est allé en Europe pour étudier la géobiologie, qu'il enseigne maintenant dans ses présentations. Je pratique cette science dans mes services et j'ai fondé Géobiologie Synergétique, qui cherche à developper des milieux de recherche pour approfondir la science de l'énergie vivante et la rendre accessible au public.
À l'âge de 15 ans, Gallant a appris à cuisiner grâce à son premier emploi, dans un restaurant. De nombreuses années d'études et de voyages l'ont conduit tout naturellement à voir comment la science spirituelle pouvait être appliquée comme une subtile énergie électronique et une reprogrammation de l'esprit, pour créer des recettes d'esprit pour nourrir ert cultiver l'âme, » admet Gallant, abandonnant finalement ce qu'il appelle le modèle spirituel intense pour être dans le service social, co-créant avec succès deux établissement de nourriture crurivore biologique. Pour lui, l'industrie de la cuisine saine est un moyen de nourrir l'âme. Je crois que ma perspective spirituelle, ma vision créative et mon travail d'énergie sont des clés fondamentales dans ma réussite en affaires. Je considère le marché des aliments crus comme un projet artistique spirituel, où la finalité n'est pas la nourriture, mais plutôt la santé physique et mentale des gens, en plus d'être profondément éthique au niveau social.
Parmi les prochains cours que Gallant offre, on retrouve Master Detox, un cours de six semaines sur les cures holistiques pour le corps; Emotional Detox, un cours de six semaines sur la manière d'assainir notre relation avec la planète; et Mental Detox, un cours de quatre semaines pour apprendre comment utiliser la méditation pour purifier son esprit. Gallant aime repousser les limites de l'expérience humaine, remarquant que la transformation radicale de la pensée et le développement de la conscience forment un parcours initiatique, chose que je considère comme une science indispensable. Je suis un entrepreneur créatif et spirituel qui collabore sur des projets pour une vie plus conscientisée. Il a également créé la Fondation de la Géosophie en collaboration avec Marjorie Gignac, une artiste spirituelle du domaine du corps et de l'énergie. Gallant crée, enseigne et guide plusieurs des programmes offerts par la Fondation et basés sur l'auto-développement pour aider les participants à connecter avec leur spiritualité. J'ai rencontré Steffi lorsqu'elle a suivi sa formation en yoga chez Yoga Sangha, où je donne des cours sur la nourriture et la méditation. Notre école est très près de Never Apart. En décembre dernier, elle m'a invité à venir découvrir l'espace, que j'adore, et je suis très heureux de contribuer à cette série. Nous avons un excellent feedback de nos ateliers dans lesquels nous enseignons l'autonomisation personnelle à l'aide d'une approche non religieuse. Nous voulons que les gens soient libérés de la tradition, entiers et en harmonie avec leur âme. Notre méthode d'enseignement se sert de dynamique de groupe, d'expression artistique, de méditation créative, de connexion avec la nature et de sensibilisation radicale réfléchis. Le travail de groupe est conçu pour se connecter avec les autres, au niveau du cœur, pour casser l'isolement de certains cheminements spirituels, ainsi que notre dépendance aux médias sociaux et aux relations virtuelles. Nous voulons que les gens renouent avec leurs instincts naturels et spirituels à travers l'élévation de la conscience de l'amour, ce dont les communautés, les nations et la planète ont un urgent besoin.
La nourriture et la faim physique sont un reflet direct de la faim émotive, mentale et spirituelle. Même s'ils font de l'embonpoint, les gens qui consomment fréquemment de la malbouffe sont sous alimentés, spirituellement affamés et profondément malades, » dit Gallant. Apprendre à se nourrir émotionnellement avec maturité et amour, mentalement avec la méditation, un contact spiritual contact avec la nature et l'art et des connexions d'âmes directes sont de sérieuses nécessités. Je crois qu'il est temps de s'initier aux nourritures profondes pour mettre fin à la famine intérieure et aux maux spirituels de notre époque.