NVA Interview: Phran discusses Barcelona's music scene, his latin roots and love for collaborations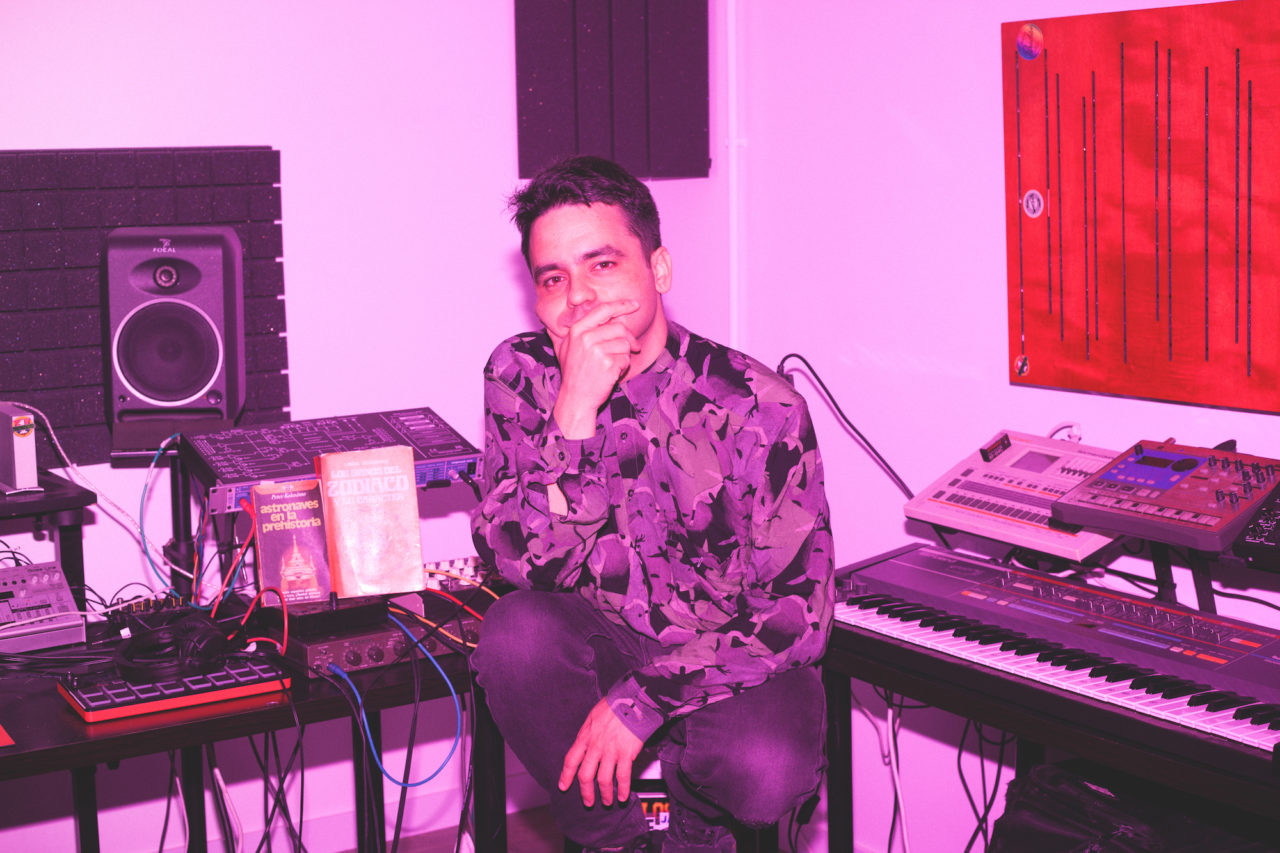 I've gotten to know Francisco Mejía aka Phran better in the last year. I visited him in Barcelona last November while I was on tour and hosted him this time around for his first Montreal gig at NVA's Igloofest stage.
I got to discover not only the producer's love to record digging, community-building and production talents, but also his radiant positive spirit, human warmth and boundless curiosity for fellow music makers. Phran's eclectic influences—stemming at once from his Venezuelan roots and connections with various European scenes—chart a unique path that weaves together latin and rave music.
Get to know more about this singular artist and take good note of his Barcelona recommendations—he's definitely a central piece of the city's current rising talents.
How did you get started in music?
When I was a kid my older cousins would record cassette mixtapes for me with all sorts of music they liked—that completely blew my mind. I loved everything about making mixtapes, writing down the tracklist by hand, making a cover and raw drawings over them. I started making homemade cassette mixes for my friends in school that way, out of recordings of radio shows, like a collage of music, radio ads and bits of radio voices here and there. I began to make music later, but this experience still resonates with what I do.
I learned to make music through friends who were mentors for me like Cardopusher, Jimmy Flamante, Pocz, and many others in my hometown of Caracas.
You were born in Venezuela, then moved to Barcelona. How did your home country impact your musical influences?
The influence of growing up in Venezuela and Latin America is with me in everything I do. Sometimes it is very obvious like with our Elefandes label, which is focused on rare latin influenced mixtapes, or with the Latino Body Radio Show I did with Sano. But even when I'm working on Phran tracks, like an electro or rave kind of track I tend to lean towards combining it with some sort of tropical percussive element, sample or rhythm, I really like the crossover of these styles.
What about Barcelona, how did moving to that city change or add to your musical path?
Barcelona is a multicultural city and that's very inspiring. It's a city with a lot of challenges for independent workers and artists, but also many blessings like the weather, food, and a vibrant underground music scene.
What is the scene like in that city?
In terms of discovering music it's amazing. Having record shops like Discos Paradiso, Lost Tracks, Subwax, Rhythm Control, Ultra Local, Dead Moon Records, Wah Wah Records, among others is an incredible opportunity.
Also being able to go to festivals and clubs—like Moog (which is open every day of the week), LAUT, Razzmatazz, Apolo, Red58, Nica—is cool, and it would be even cooler if more small clubs with decent sound systems opened. There are also independent crews that organize underground D.I.Y. events like Dublab.es Radio, Curva Imposible, Oráculo, Conjunto Vacio, El Pumarejo, Lapsus, the Anomia Label & Actions, Ameba al Parc—who do open air parties—the Peneda Geres Ambient Sessions, LowKey Moves, Magia Roja, El Hangar, and more present other kind experiences and totally different from what I could see and hear in Venezuela.
I think there are lots of different mini scenes within the scene, and that makes it very fertile, diverse. It's really inspiring and there's a lot of talent, commitment and authenticity in many of the DJs and producers. There's many labels like Oráculo, Hivern, CEE Shephards, Hooded Records, Rhythm Control, Anomia, Pharaway, Subwax, Cimawax, Shaddock, Animah, Canela En Surco, Urpa i Musell, Classicworks, Magia Roja, and many more, not to mention all the other labels and artists from Madrid, the Basque Country, Andalucía, and all over the iberian peninsula with strong connections to Barcelona.
You have two solo monikers, Phran and Dj Phidias, how do they differ?
Phran is the alias I use for most of my solo work. One day I made a salsa mix for our Elefandes cassette label and was thinking of a name for it. That's when I came across Phidias Danilo Escalona, who was an amazing radio DJ and host in Venezuela and the Dominican Republic, who allegedly coined the name Salsa for that kind of music in the 70s, so I decided to named that tape Dj Phidias "Salsa Tips" to pay tribute to his legacy. Then I started using this Dj Phidias name for the more latin-sounding work.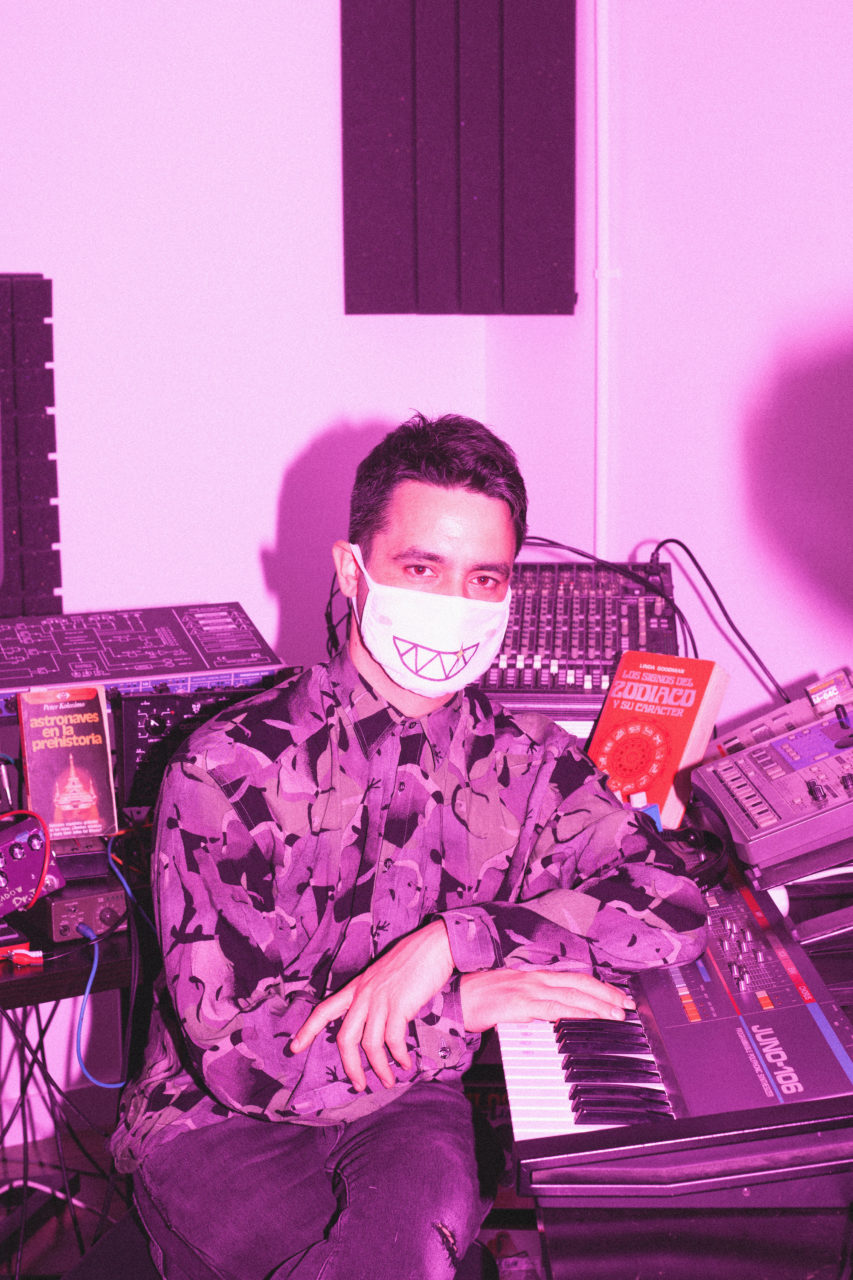 Tell us about People You May Know, your project with Ylia.
Ylia is an amazing producer and DJ coming out of the rave and breaks scene from southern Spain. A few years ago she moved to Barcelona and we started jamming together and that's how our first EP "One Hand Clap" (Hooded Records, 2018) came to be. We're now playing live and finishing our next EP. The band has been evolving to a kind of faster tempo, acidic rave type of live act, but it's actually a versatile project that could go in different directions as well—like when we work with former flamenco singer Niño de Elche on a flamenco & rave hybrid live project. So we're having lots of fun and can't wait to present our next release.
And what about, Dos Ritmos, your project with Luca Lozano?
Dos Ritmos takes inspiration from percussion-driven music, as well as from rave. For example combining Nyabingui drums from Jamaica, or Barlovento Tambores from Venezuela with drum machines like a Roland 707 or a Casio RZ1 to create original tools, with a hypnotic or tribal twist. Our first EP came out last year on Klasse Wrecks. And I'm looking forward to presenting Dos Ritmos live one of these days. Working with Luca Lozano and Klasse is always cool.
You have multiple collaborations, how do you approach working with other artists?
Every experience is different, but I was talking with Priori the other day about it and one of the nicest things about having different collaborations is that you always learn something new from each other and it's a mutually inspiring experience of growth. A collab usually takes you to new territories that are beyond where any of the individual parts would arrive if only working solo. I love this unexplored and unexpected results of group work. I also feel the sense of community and I believe that scenes grow stronger through collabs.
For example, now that I'm working on this IVAN EP (with Ivy Barkakati) we're exploring creating songs with lyrics instead of instrumental dj tools, and coming out of our comfort zone to create something like this is very transformative.
You have a cassette label Elefandes, what is the idea behind the label and how do you pick the releases?
A few years ago I met Dj Qrichi, who kindly invited me to play a Changa Tuki set (a form of venezuelan tropical ghetto house) at one of his Eck Echo nights in Berlin. His nights combine diverse latin forms of dance music like Cumbia, Champeta, Panama Reggae, Dembow and Downtempo andean sounds with electrónica, house, uk garage, and more, and it works.
So we became friends and decided to put up a small cassette label of latin mixtapes that are thematic. For example Elefandes 001 was that Dj Phidias "salsa tips", 002 was a peruvian music masterclass by DjQrich, 003 is an Ecuador Andean downtempo journey by Quixosis, and 004 a love songs from the tropical past mix by Coco Maria.
It's a project we do mostly for fun but we're pleased with how well it's been received, and there are more cassettes on the way. We like to ask DJs or producers we love to create something special and unique that it's worth releasing on cassette, for small limited releases.
How do you prepare for a DJ gig? Where do you dig, and how do you organize your music?
I love to play new music from Barcelona's underground scene which I'm part of, because there is a lot of cool music being made there. I also love to dig records anytime I can, even though many times I end up ripping the vinyl to digital.
Lately, I've been getting into sampling and remixing old latin stuff from the late 80s and early 90s to make it more functional for the club. It's something I've been learning from Sano, while doing the Latino Body Radio shows together. I'm now applying these sampling and re-shaping techniques to old rave tracks that could use a tweak. I don't put out edits but I do like to create them for my own sets.
More recently, I'm also getting into e-digging at Bandcamp. So much good music there.
I organize my music in folders by broad style names like Slow Rave (including ambient, and slow tempo stuff), Rave (including acid, electro, house, and fast stuff), Day Music, Night Music, also Latino Body Music, but then, depending on the situation, sometimes I just like to just view the tracks by tempo and create an original journey regardless of styles.
What are some plans for 2020?
I'm very excited about this year. I just played for the first time at Igloofest in Montreal at -20°C or -30°C out in the snow and it was an amazing way to start the year. I stayed in Montreal for a bit and I was able to discover the underground scene, pass by n10.as radio, collaborate with some amazing local producers like Priori and Daniel Rincon among others. So I'm definitely looking forward to coming back to this inspiring city with such a vibrant scene soon.
This year I'll be releasing new music by People You May Know (we are also presenting a new live set at Sonar Festival), also a new record of songs by IVAN, and working on new music as Phran and Dj Phidias.
Follow Phran on SoundCloud, Instagram, Facebook and Twitter.
Photos by Marttu