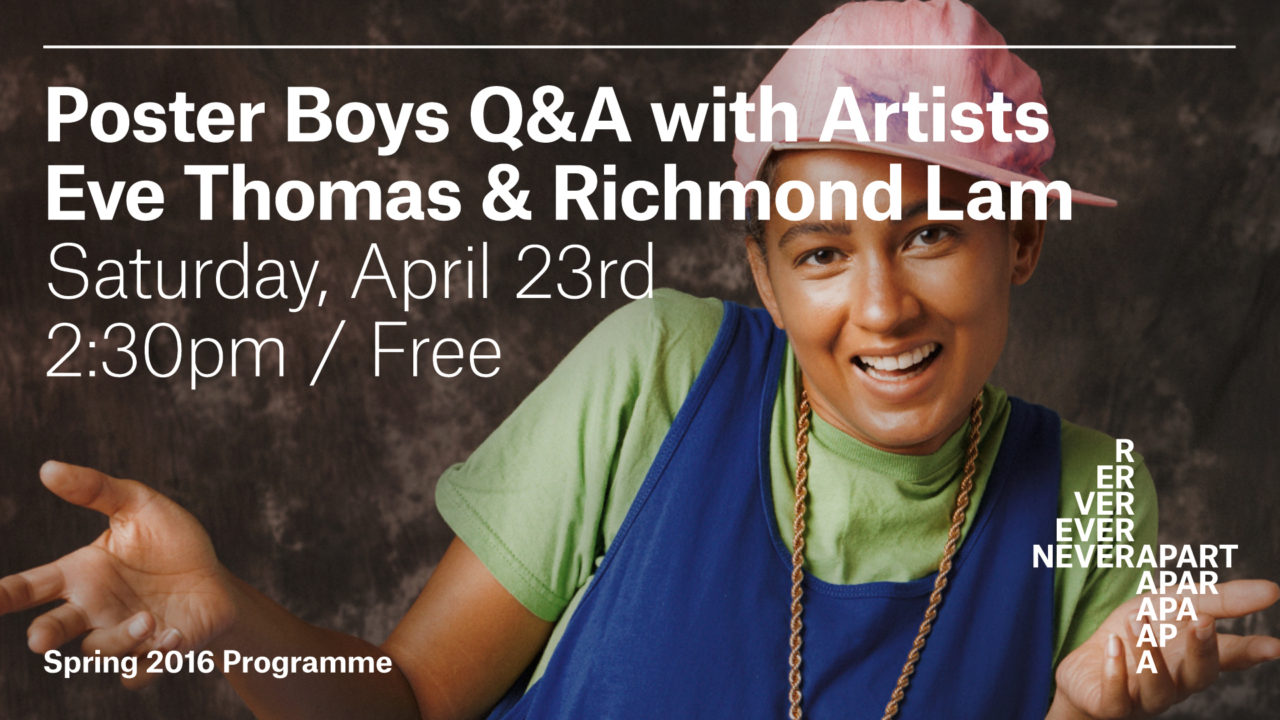 Join us for our Open House this Saturday featuring an inimate question and answer talk with the artists behind The Poster Boys exhibit – Richmond Lam and Eve Thomas at 2:30pm
At 4pm, there will also be an NVA talk with Chino Amobi and Yves Tumorwith guest host Jesse Osborne-Lanthier, as a pre-cursor to our NVA & undeRRage PRESENT: CHINO AMOBI / YVES TUMOR / BABI AUDI + MORE event at Alexandraplatz Bar.
POSTER BOYS is a portrait series that plays with gender, empathy, nostalgia and the female gaze. Under the direction of artist Eve Thomas and photographer Richmond Lam, 17 female models transformed themselves into uncanny versions of Tiger Beat heartthrobs c.1993. The result: Women pretending to be boys playing at being men for little girls. It's drag that isn't quite drag, in photos that are as wholesome as they are disturbing – just like the original glossy posters. In addition to the portraits, the installation Idol Worship includes shrine-inspired sculptures from art collective #boycrush as well as video work from Amy Didemus, Boys Will Be Boys: Wet Nightmares, a portal into the echo chamber of frenzied teenage desire.