Bathhouse At The End Of The World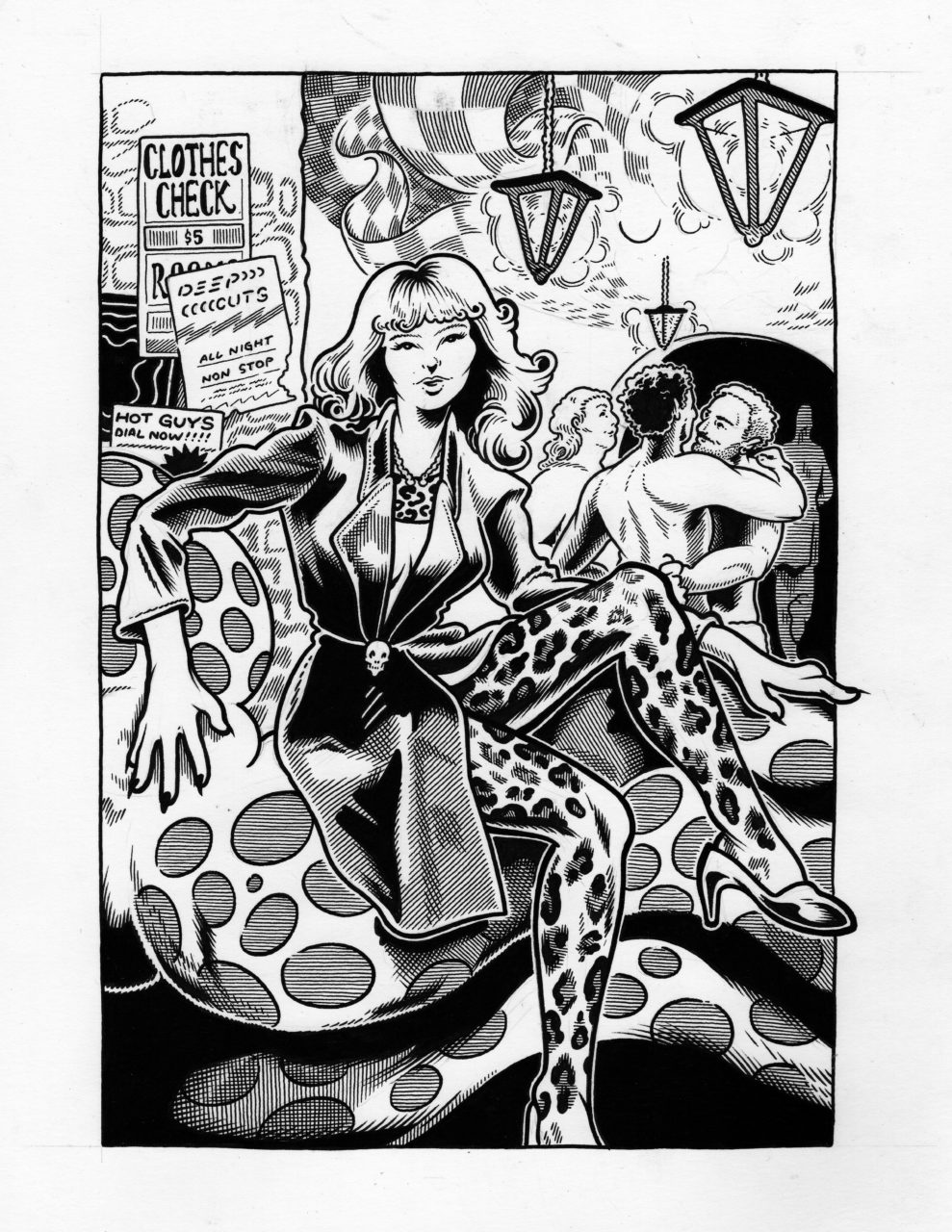 "As outdoor structures give way to failure, we congregate in secret, fantastic spaces rich with possibility. Making our way through a maze of dark, contorting hallways, we turn a corner and tumble into the deep precipice of ever-flowing pleasure and generosity. In the end, there's still us."
Known for his fluid visual aesthetic and thoughtful insights into queer culture and urban upheaval, Eric Kostiuk Williams brings his cartooning and illustration practice further than ever into fantasy and formal experimentation, across several new pieces created specifically for the exhibition. The bacchanalia of early queer liberation makes a gentle, but deliberate pass at unformed, utopian potentiality, and time becomes a flat circle, inviting the living, dead, and not-yet-born into a cozy sauna that can fit several.
Throughout Bathhouse At The End Of The World, space is malleable, sensuality knows no bounds, and the check-out time is Never."
Virtual Opening June 4th, 6pm EST. We will be posting the virtual viewing room link on social media.
Follow Never Apart on Facebook, Instagram and Twitter for updates.
Enter the online viewing room: