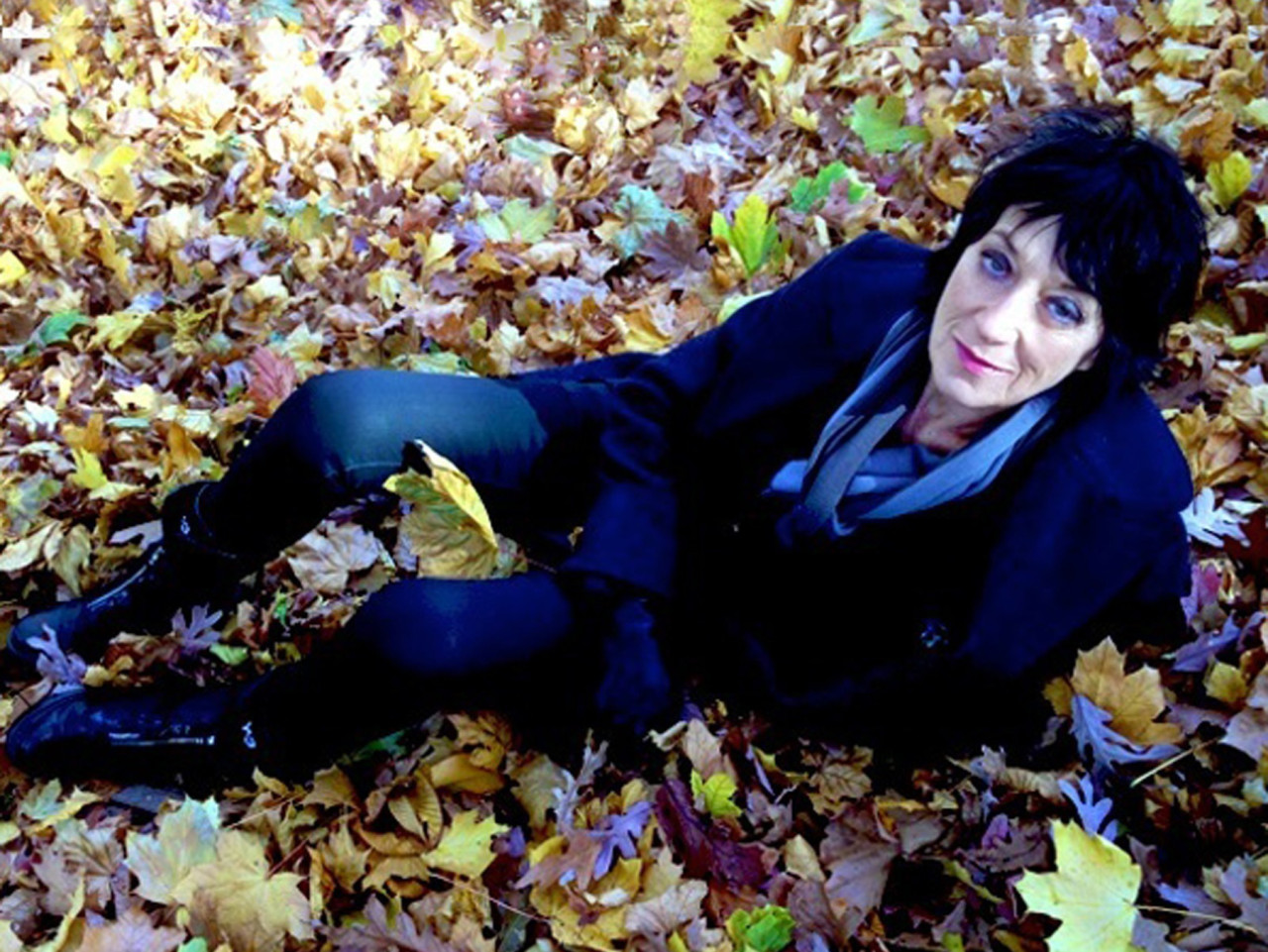 Carole Pope is an absolute national treasure whose contribution to the Canadian music scene is grand and her subversive band Rough Trade are true rock innovators. They did a lot of things first and Carole being an out lesbian in the late 70's challenged prescribed notions of sexuality, gender and what Canadian rock was. She continues to produce great solo work and tour.
We are thrilled beyond belief to have her as our guest for our Legend Series where she will grace the Never Apart Centre to perform a few of her classic hits before sharing stories and answering questions in an intimate setting.
Tell us about your song Lesbians in The Forest and the recent television moment on Transparent.
Peaches wrote and performed the rap in Lesbians in the Forest and she's friends with Jill Soloway Transparent's creator. She turned Jill on to my music and that's how the song ended up in the show. It was a fantastic experience. Jill is all about the female gaze, which is the way it should be considering the male stranglehold on TV, film, the arts, etc etc.
What other exploits have been keeping you busy as of late?
I'm writing new music, working on a musical, and trying to put a new lez band together in LA.
Where were you when you heard about the passing of David Bowie and how has he impacted your life?
I was in LA. I'm still in shock because Bowie was such a big influence on me as an artist. His music is embedded in my psyche. He's the original shapeshifting gender-bending genius.
Do you like being considered an Icon and Legend? What are some of the perks?
That's sweet of you to say. I don't really think about it. I've been able to get into some good restaurants.
What are some of your fondest memories of The Rough Trade era?
Touring with Bowie and playing in New York in the late 70's.
Back in the Rough Trade days you guys really blazed some trails and pushed some serious sexuality boundaries. Who these days are you listening too and who is carrying the liberating torch?
Peaches, Bjork, PJ Harvey, and Radio Head.
You also collaborated with an eclectic array of other artists. Who would be your dream collaborators?
Bjork, Eno, PJ Harvey.
What are some of your favourite things to do while in Montreal?
Explore the city. Eat, look at art, and check out kinky sex shows…if thats still a thing?
Other than sharing your songs and stories with us soon, what can we expect from the future?
The musical and the film based on my book Anti Diva.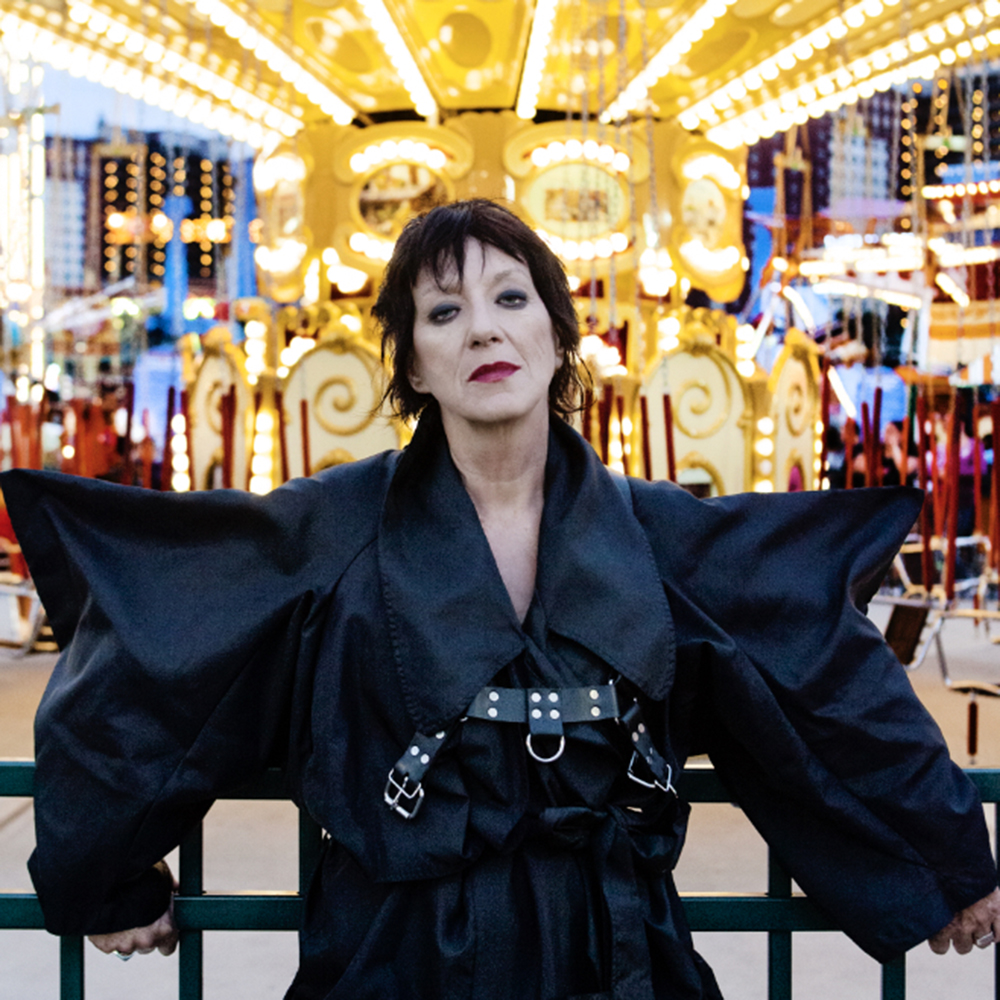 Avec son immense contribution au paysage musical canadien, Carole Pope est un véritable trésor national et avec son groupe subversif Rough Trade, ils sont de vrais innovateurs du rock. Ensemble, ils furent des pionniers et le fait même que Carole ait été ouvertement lesbienne durant la fin des années soixante-dix défia les notions établies de sexualité, de genre et de ce que le rock canadien était. Elle continue  à réaliser d'excellentes productions solo et de se produire en tournée.
Nous sommes absolument ravis de l'avoir comme invitée de notre Legend Series au centre Never Apart où elle interprétera quelques-uns de ses classiques avant de partager des souvenirs et répondre à des questions dans un cadre intime.
Parlez-nous de votre chanson Lesbians in The Forest et de son moment télévisuel dans la série Transparent.
Peaches a composé et interprété le rap dans Lesbians in the Forest et elle est amie avec Jill Soloway, la créatrice de Transparent. Elle a fait découvrir ma musique à Jill et c'est de cette façon que la chanson s'est retrouvée dans la série. C'était une expérience fantastique. Le regard féminin compte énormément pour Jill, ce qui est la façon dont les choses devraient être si on considère la mainmise masculine sur la télévision, le cinéma, les arts, etc.
Quels autres exploits vous gardent occupée ces derniers temps?
Je compose une musique nouvelle, je travaille sur une comédie musicale et j'essaie de mettre sur pied un nouveau groupe de lesbiennes à Los Angeles.
Où étiez-vous quand vous avez appris le décès de David Bowie et quel impact avait-il eu sur votre vie?
J'étais à Los Angeles. Je suis encore en état de choc parce qu'il a eu une si grande influence sur moi en tant qu'artiste. Sa musique est imprégnée dans ma psyché. Il est un génie, le roi de l'androgynie, le caméléon ultime.
Aimez-vous être considérée comme une icône et légende? Quels en sont les avantages?
C'est très galant de votre part. Je n'y pense pas vraiment. J'ai toujours réussi à avoir une table dans de bons restaurants.
Quels sont quelques-uns de vos meilleurs souvenirs de l'époque de Rough Trade?
Être en tournée avec Bowie et jouer à New York durant la fin des années soixante-dix.
À l'époque de Rough Trade, vous êtes vraiment sortie des sentiers battus et avez repoussé de sérieuses limites sexuelles. Qui écoutez-vous de nos jours et qui porte le flambeau libérateur?
Peaches, Bjork, PJ Harvey et Radio Head.
Vous avez aussi collaboré avec une gamme éclectique d'artistes. Quels seraient vos collaborateurs rêvés?
Bjork, Eno et PJ Harvey.
Quelles sont quelques-unes de vos activités préférées à faire à Montréal?
Explorer la ville. Manger, admirer des oeuvres d'art et aller voir des spectacles salaces…s'ils existent encore?
 En plus de partager avec nous vos chansons et vos histoires, que pouvons nous attendre dans le futur?
La comédie musicale et le film tirés de mon livre Anti Diva.