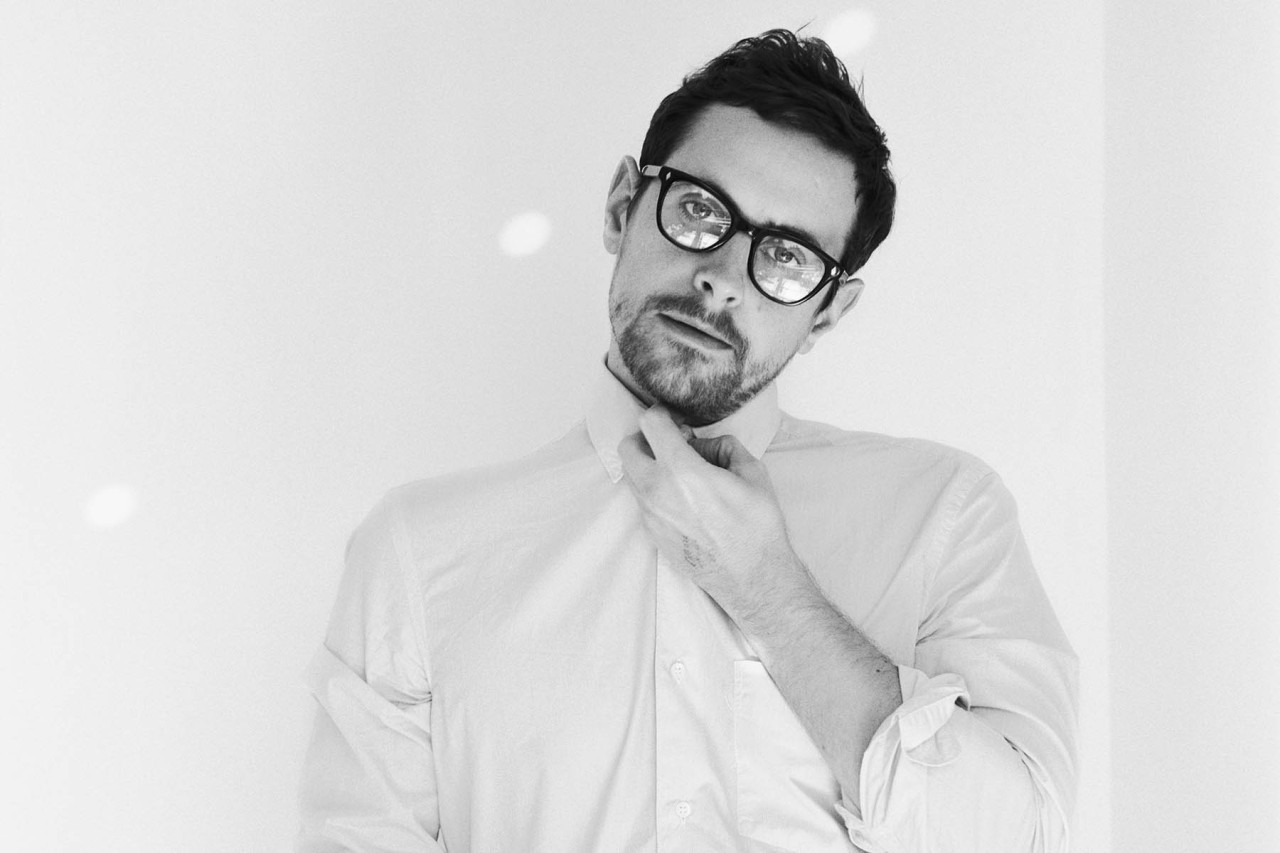 Thomas Dozol is an internationally renowned visual artist who shares his process and a slice of his life with us.
You work in a few mediums, how would you describe your work?
Although it is shifting a little bit at the moment, I would say that my work has mainly been photo based till now. My first show was straight up photo prints. Since then, I've been transforming and reworking the images quite a bit. But even when I started doing sculptures, the initial material came from looking at bodies through the camera.
What is your creative process? From conception of an idea to the finished product?
My creative process can be quite slow, at least much too slow for my liking. I guess decanting ideas takes time. A body of work usually comes from both an aesthetic emotion and the desire to tackle a theme. Both usually come to my mind around the same time, but then it takes a while to reconcile the two. To make sense of what was there from the beginning.
You have done some great collaborations. Who have been some of your favorite subjects to work with?
Austin Goodwin must be the person I have photographed the most, apart from my boyfriend and my twin. He is an amazing performer. As he is not only dancer but also a choreographer, he makes for a great partner to work with. I am working on my first video work and he will most likely be involved.
What have been your proudest artistic achievements?
I'd say that my favorite show so far has been at French Riviera in London. I was mainly doing screenprints at the time, using fluorescent pigments. I wheat pasted the prints straight on to the walls of the gallery, used fluorescent white paint to demarcate all the corners of the space from floor to ceiling, and lit up the rooms with black light only. So more than a show I would described as one single immersive piece.  I really want to use space in that way again soon, and add a sound element this time.
 You took part in The Colour By Icons Exhibit. Tell us who you chose and why and what your colouring tool of choice was?
I chose the Rock Hudson page and those fine color pens that you would see teachers use to correct a paper/homework. I enjoyed the challenge of using a tool that gives such fine touches of colour in the context of a colouring book.
What about the project appealed to you?
I thought it was a clever and funny way to raise money and awareness. And the mission and program of Never Apart is so positive, who wouldn't want to help them?
Is it important for artists to be political in their work?
One could say that art has always had a decorative pendant to its more political works. But personally, I would chose the political side of things, especially in a time where the extremisms are on the rise seemingly everywhere. It doesn't mean that all art has to hammer you with slogans, but artists should present other ways of seeing at least. And that moves the dialogue forward.
You are a bit of a globe trotter and work in different cities. Tell us where you like to create most and how living in different locations affects your work?
I've started splitting my time between New York and Berlin. Berlin is the newest city for me, so it feels more inspiring to be right now: less noise and more time to talk.
Who or what inspires you most?
My friends! I'm really lucky to have a lot of great artists and great minds around me. They can be either sounding boards for ideas and/or a perfect gang to dance for hours.
What  are you currently working on?
I've recently worked on a couple of editions with Absolut Art and a benefit print that I love for the Lower East Side Printshop in NY. It's been interesting to present work through an internet based platform, I've enjoyed the democratic access it provides.
And right now I am focused on finishing a portrait series that I've been working on for more than a year. I should be done in a month and then I will turn it in my first book. I'm such a book addict, it's about time I publish one of my own.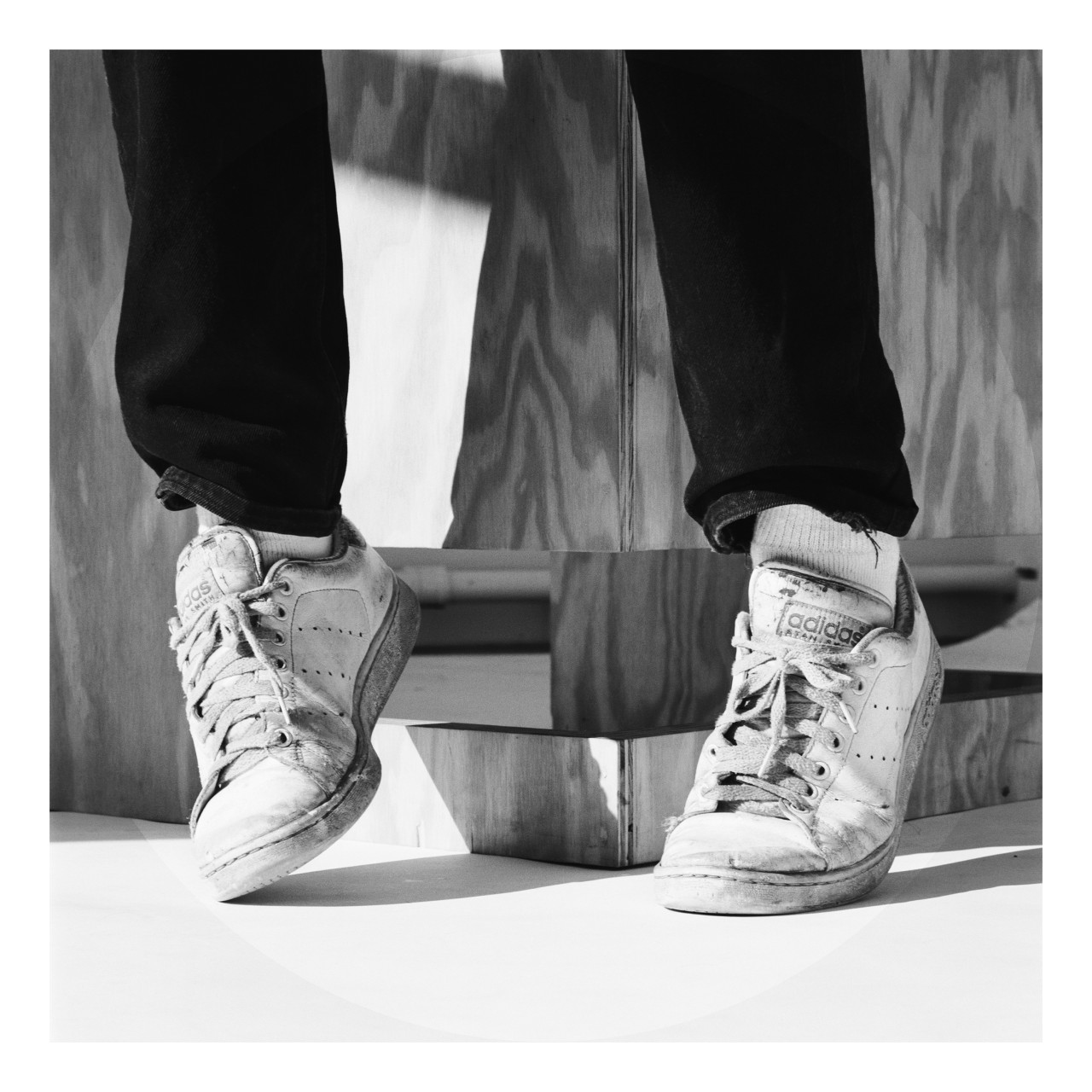 Entrevue avec Thomas Dozol pour Never Apart
Thomas Dozol est un artiste de renommée internationale qui nous offre un aperçu de sa vie et de son processus artistique.
Vous travaillez dans plusieurs disciplines, comment décririez-vous votre travail?
Même s'il est présentement en transition, je dirais que mon travail s'avère, jusqu'à maintenant, être majoritairement photographique. Ma première exposition n'était constituée que de photographies. Depuis, je transforme et retravaille les images considérablement. Mais même lorsque j'ai commencé à faire de la sculpture, le matériel de départ venait de l'observation de corps faite à travers l'objectif d'une caméra.
Quel est votre processus créatif? Depuis la conception d'une idée au produit fini?
Mon processus créatif peut être plutôt lent, ou du moins trop lent à mon goût. Je suppose que décanter des idées prend du temps. Une oeuvre découle habituellement d'une émotion esthétique et du désir d'aborder un thème. Les deux viennent normalement à l'esprit à peu près en même temps, mais ça prend un moment avant de concilier les deux. De démystifier ce qui était là dès le début.
Vous avez fait des collaborations géniales. Quels ont été quelques-uns de vos sujets préférés avec qui travailler?
Austin Goodwin doit être la personne que j'ai le plus photographiée, autre que mon petit ami ou mon jumeau. Il est un interprète exceptionnel. Le fait qu'il soit un chorégraphe en plus d'être danseur fait de lui un partenaire rêvé avec qui travailler. Je travaille sur mon premier vidéo et il sera sans doute impliqué.
Quelles sont vos réussites artistiques dont vous êtes le plus fier?
Je dirais que mon exposition préférée jusqu'à maintenant est celle du French Riviera à Londres. À l'époque, je faisais majoritairement de la sérigraphie avec des pigments fluorescents. J'ai collé les impressions directement sur les murs de la galerie avec de la colle d'amidon, me suis servi de peinture blanche fluorescente pour délimiter tous les coins de l'espace, du sol au plafond, et ai éclairé toutes les salles avec uniquement de la lumière noire. Alors je la décrirais comme une seule pièce immersive plutôt qu'une exposition. Je souhaite vraiment utiliser à nouveau un espace de cette manière et y ajouter un élément sonore.
Vous avez participé à l'exposition Colour By Icons. Dites-nous sur qui s'est arrêté votre choix, la raison et quel outil de coloriage vous avez choisi.
J'ai choisi la page de Rock Hudson et ces stylos fins de couleur que les professeurs utilisent pour corriger un devoir ou une dissertation. J'ai apprécié le défi de me servir d'un outil qui donne des touches de couleur aussi fines dans le contexte d'un livre à colorier.
QU'est-ce qui vous a plu du projet?
J'ai trouvé que c'était une façon astucieuse et amusante d'amasser des fonds et de conscientiser les gens. Et la mission et le programme de Never Apart sont tellement positifs, qui ne voudrait-pas les aider?
Est-il important pour les artistes d'être politiques dans leurs oeuvres?
On pourrait dire que l'art a toujours eu un pendant décoratif à ses oeuvres plus politiques. Mais personnellement, je choisirais le côté politique des choses, surtout à une époque où le nombre d'extrémistes semblent augmenter partout. Cela ne veut pas dire que toutes les formes d'art devraient nous assommer avec des slogans, mais les artistes devraient au moins présenter d'autres manières de voir. Et qui font avancer le dialogue.
Vous avez un peu du globe-trotter en vous et travaillez dans plusieurs villes. Dites-nous où vous aimez le plus travailler et de quelle façon vivre dans différents endroits influence votre travail?
J'ai commencé à partager mon temps entre New York et Berlin. Berlin est la ville qui m'est la plus nouvelle, alors c'est elle qui m'inspire le plus en ce moment: moins de bruit et plus de temps pour parler.
Qui ou quoi vous inspire le plus?
Mes amis! J'ai la chance immense d'avoir beaucoup de grands artistes et de grands penseurs autour de moi. Ils peuvent me servir de baromètre pour mes idées ou être la bande parfaite pour danser pendant des heures.
Sur quoi travaillez-vous présentement?
J'ai récemment travaillé sur quelques éditions avec Absolut Art ainsi que sur une photographie que j'adore au profit du Lower East Side Printshop à New York. Ça a été intéressant de présenter des oeuvres à travers une plate-forme Internet, j'ai bien aimé l'accès démocratique que cela offre.
En ce moment,  je me concentre à terminer une série de portraits sur laquelle je travaille depuis plus d'un an. Je devrais avoir fini d'ici un mois et je remettrai ensuite mon premier livre. Je suis tellement accro aux livres, il est temps que j'en publie un moi-même.