Six Picks: Anthony Galati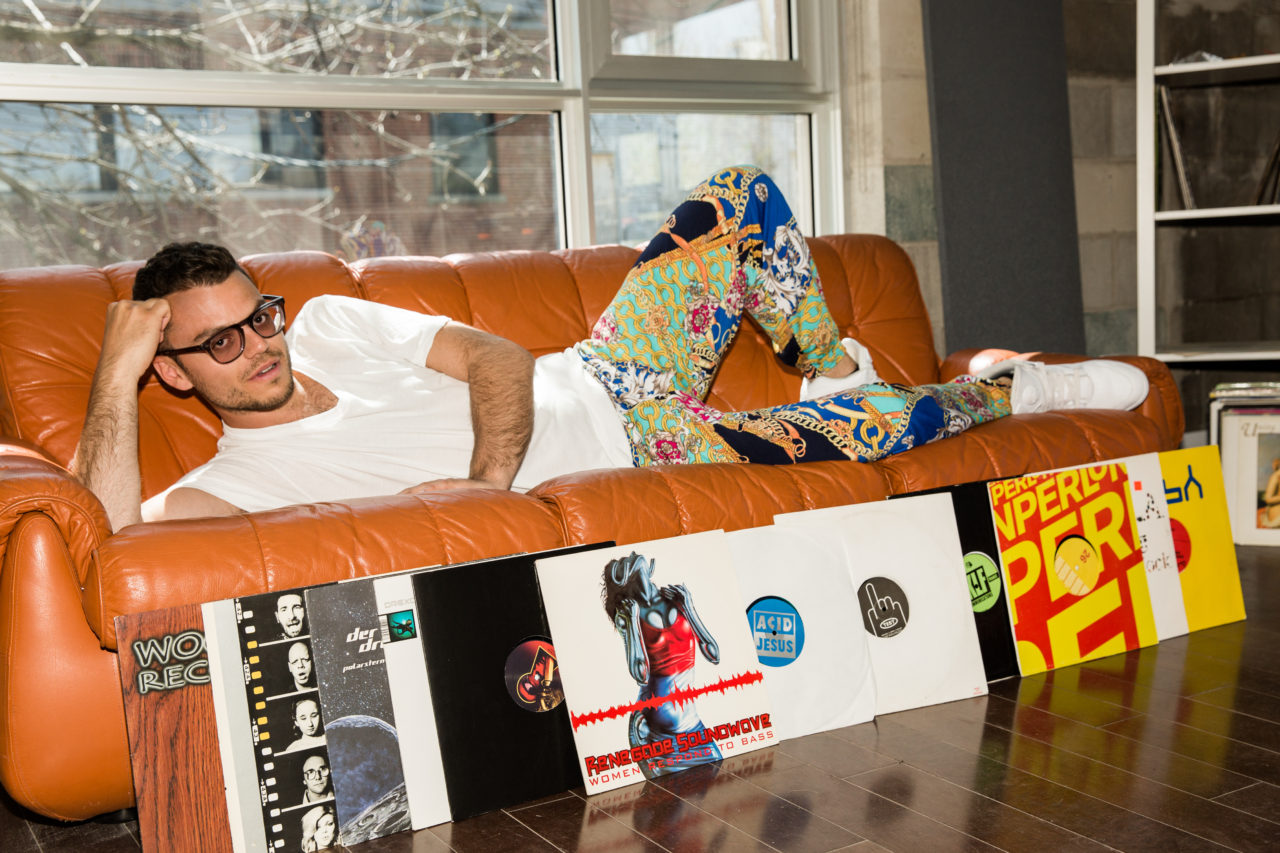 It's now been well over a year since I started to play caretaker to some 9,000 records spanning over 20 years worth of electronic music. To say I haven't even scratched the surface would be polite, but in the past year or so, I've done my best to dive into the collection and make sense of what's what. Along the way, I've found incredible records, some of which I know I'll regard as turning points or "seminal" in my own musical education moving forward. To confine a year's worth of listening to six picks would be criminal, but since I write this feature and can do damn well what I want with it, it has driven me a bit less insane to choose TEN records for you to hopefully enjoy, in no particular order.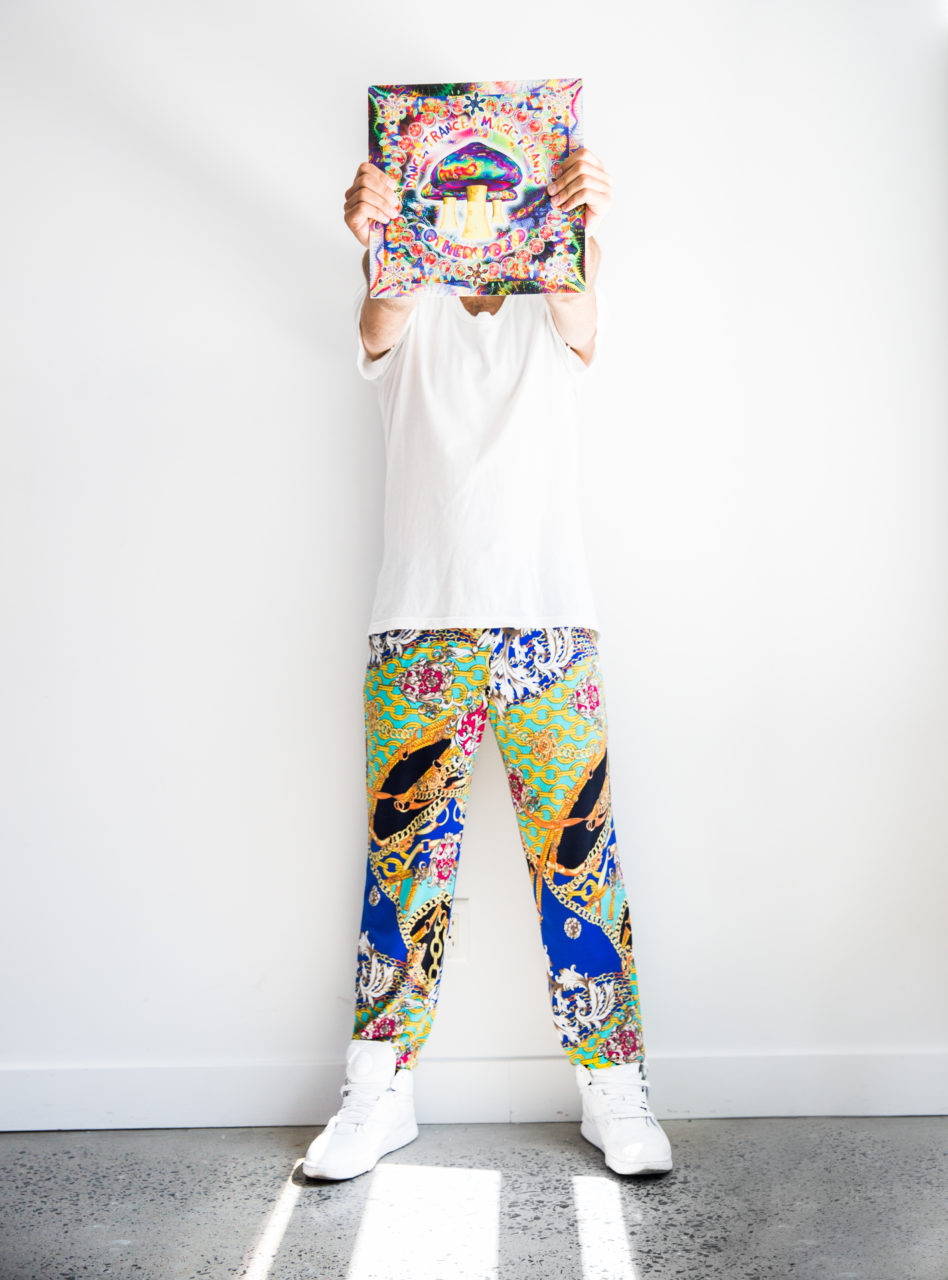 The Evader is a pseudonym of Steve Bicknell's, recorded before the era of his better known 'Lost Recordings' series. The A3 is minimalism at its best: a brooding, trippy, hypnotic mindfuck of a loop. Absolute perfection. No hats required !
Before electro-clash and Miss Kittin, Michel Amato, better known as The Hacker, was experimenting with his own brand of techno, highly informed by his peers in Detroit and Chicago. 'In A Lonely Place' makes another strong case for the notion that the best cut on a record is almost always the B2: it's an incredibly emotional track that is as melancholic as it is uplifting. Electro drums combine with heart piercing strings to create a cacophony that could only be French. A masterclass in proper electro by a visionary who, without knowing it, wrote a pre-cursor here to an entire genre and movement.
Comprised of two former members of 10cc (whom wrote one of the greatest pop records ever in this), Godley & Creme went on to have a hugely successful career for themselves in the late '70s and early '80s. 'Cry' is the hit here: an incredibly evocative and unashamed slice of synth-pop. It's the kind of record which feels as much at home at your aunt's wedding as it would be soundtracking the finale to a stellar club night to get the stragglers looking for love to go home with each other. However, it's all about the B-side, 'Love Bombs', which couldn't be any more different. It's a piece of perfectly experimental proto-techno: a barreling, nuanced bit of polyrhythmic magic that could only come from this period of self-indulgent experimentation and creative freedom. The days of this kind of track being included on a pop 12" are long over, and not for the better.
The one here is 'Hale Bopp (Raumgleiterversion)' which I'm surprised I'd never come across before finding it here in the collection, since it appears to have been an underground cult hit. It's a perfectly sequenced and paced trance record. When I first heard it, I didn't know whether to laugh or cry. It's that good. I just started to dance.
For as long as I've been into this kind of music, I've been a huge fan of anything Josh Brent has put out, the British producer who led a quiet revolution in the '90s which flipped Chicago house and Detroit techno on its head. In my eyes, as Schatrax, Brent created some of the best "Deep House" (the real shit, not today's insipid twirly stuff) records ever made. For whatever reason, I'd never come across this particular cut, 'Overcome'. It's a blueprint in masterful simplicity: stellar 707 combined with an eery, wailing synth line drenched in reverb; a haunting, moaning vocal sample; and the subtlest of basslines to bring it all together. The kind of record you'd embrace a loved one on a dancefloor for eternity to. Druggy after-hours music at its finest.
When it comes to remixes, it's hard to beat Mr. 69, Carl Craig. This is really him at his best: a beautiful vocal flanked by slow burning tribal drums and claps that ebb their way into an absolute monster of an arpeggio. Anyone can dance to this, and that's the point.
In modern times, the term "Tech House" refers to a certain kind of generic dance music that one would find in the Beatport section where every press shot is of a guy wearing sunglasses indoors. However, in the late '90s and early-2000s, labels like Klang, Playhouse, and Perlon were pumping out their own brand of unique, flavourful house music built in the spirit of techno. These records were engineered much in the same way as their harder dance music counterparts, but were much more playful through looser drum programming, sexy vocal samples, and deep driving basslines. This Soul Capsule mix of Pantytec is a perfect example of just that.
Before Richie Hawtin was DJing in the water off an iPad in Ibiza, he was responsible for some of the most seminal techno records ever made under the guise of Plastikman. His remixing prowess was no different, and in my opinion, this 'Abstract' mix is an example of Hawtin at his best: low slung, restrained yet tense, tripping acid minimalism.
For whatever reason, the B-side, 'Rog', is the only cut from this record on YouTube, and while good, it doesn't hold a candle to the twelve minute long A-side, 'A Game of Two Halves'.
Can you feel summer coming ?? Can you fucking feel it in your veins ??? Don't you even dare skip through this track. Ride that shit out. Jungle calls, a breakdown begging for the open air, strings that'll make you cry for your mommy….. This is the McCain Deep 'n Delicious cake of house anthems. Epic.
The original by Rue East is a stone cold classic. A courageously named track that ended up being the anthem of a city's entire underground techno movement, and rightly so. I suppose I overlooked the Surgeon remix in the past as the original, which appeared in 2001 on the Indoor Culture LP (also in our collection), is so damn good. This remix is a powerhouse in Birmingham techno circles when you consider it combines the talents of Dave Hill, Mark Broom, and Anthony Child together. It's a subtly effective remix that brings the best of the original in unison with Child's incredible formula for driving rhythms and hammering drums, which has made him a mainstay and legend in techno to this very day.