Six Picks: Konrad Black & Natalia Escobar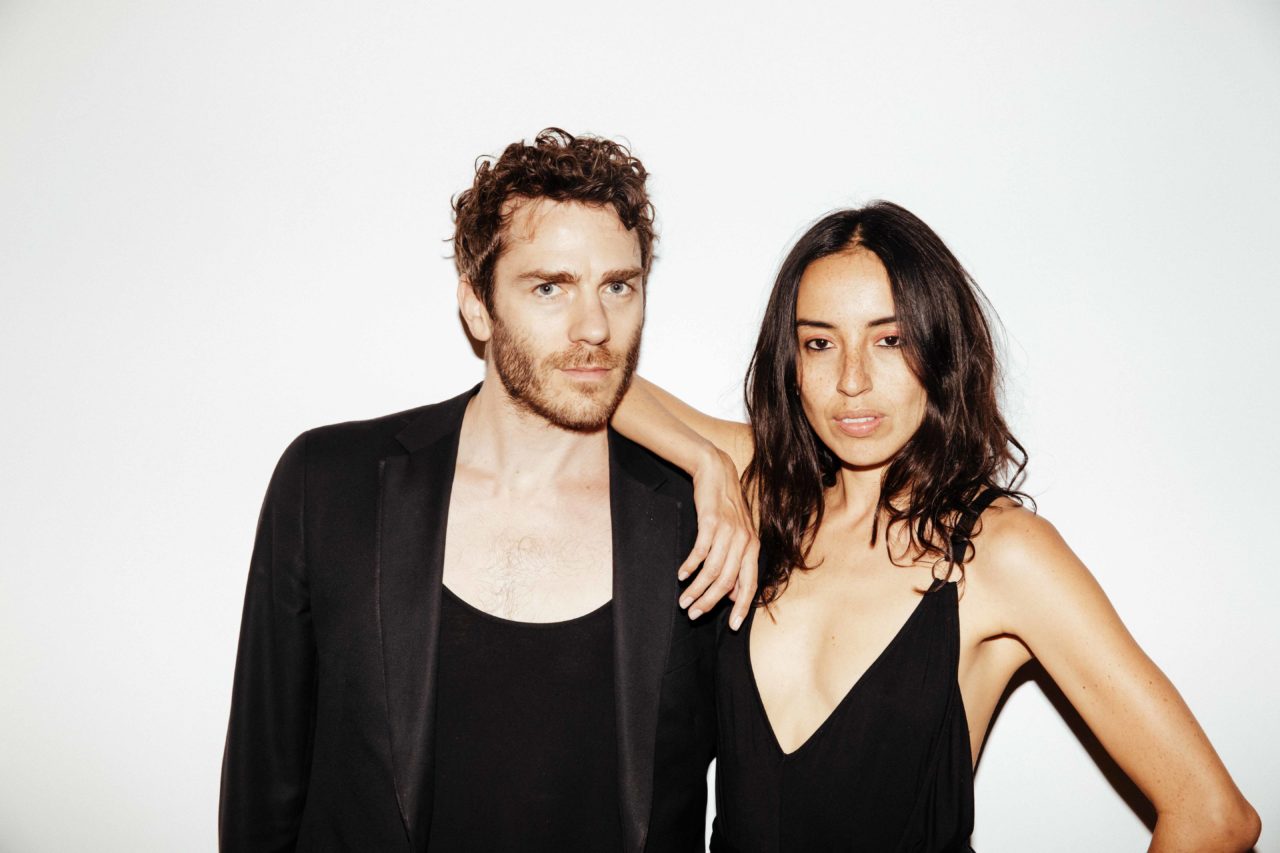 Passing through town last summer, I had the chance to hang out with two Berlin expats for this edition of Six Picks. Konrad Black, a Canadian IDM and drum'n'bass producer who's made a name for himself in Berlin's modern minimal techno scene, and Natalia Escobar, a multi-talented Colombian artist, producer and DJ with a Fine Art degree from Central St. Martin's in London. They each picked three records from NVA's collection, while we got caught up on what's new and exciting in their music lives.
Konrad Black: As a producer my most recent work has been on the film installations of artist Jeremy Shaw — Quickeners (2014), Liminals (2017) and I Can See Forever (2018). As music producer, sound designer and co-composer (with Shaw under the name There In Spirit) we've released music from Liminals on Vinyl Factory Records and are planning to release the music from all three films in the near future. Liminals is currently showing in Montreal at the Musée des Beaux-Arts until March of 2019 and all three films are currently being shown cinematically as the Quantification Trilogy with a recent screening at Tate Modern and upcoming screenings at the Vancouver Film Festival and the New York Film Festival.
As Konrad Black I have upcoming tour dates at Cityfox Halloween Festival in New York on the 27th of this month, some upcoming live gigs with Poison Arrow followed by a South American tour starting in November. Also look out for a collaboration with Deadbeat called Arc Welders Guild coming soon.
Natalia Escobar: This year I unveiled my new music project, Poison Arrow. This project deals with concepts around social imagination and mysticism in Colombian Carrilera music; a regional folk music in the coffee region that emerged as a catharsis for the broken hearted, and as a respite from the sometimes violent existence of the farmers working life. Poison Arrow provides a modern interpretation of this unique cultural heritage; slow, bass-heavy, skeletal beats paired with provocative vocals that bring this adopted mythology to life by rescuing its drama, passion, and dark humor.
I am in the process of creating a scent with the NYC perfumery Folie À Plusieurs. They create conceptual olfactive works of limited production and right now we are composing a fragrance based on the video of my song "Casa Show," the second single from my debut EP If You Don't Love Me (I'll Cut Your Face), which had its premier at the end of October.
Something else I'm excited about is my contribution to dBridge's new album A Love I Can't Explain, which came out on the 20th of October. The song "They Loved" started out as a collaboration between They Live and dBridge, who then sent over the beat sketch for me to write lyrics for and record a vocal feature on. I have also co-directed a music video for the song with Austrian photographer Cornelia Thonhauser. The 28th of November will be the release of If You Don't Love Me (I'll Cut Your Face) Remixes; it will come out as limited edition dubplate (only 50 copies!) with remixes by Heart Drive (dBridge and Kid Drama) as well as Nathan Jonson.
Lastly, I will be taking the Poison Arrow live show on the road! I will be performing select cities so keep an eye out for upcoming dates.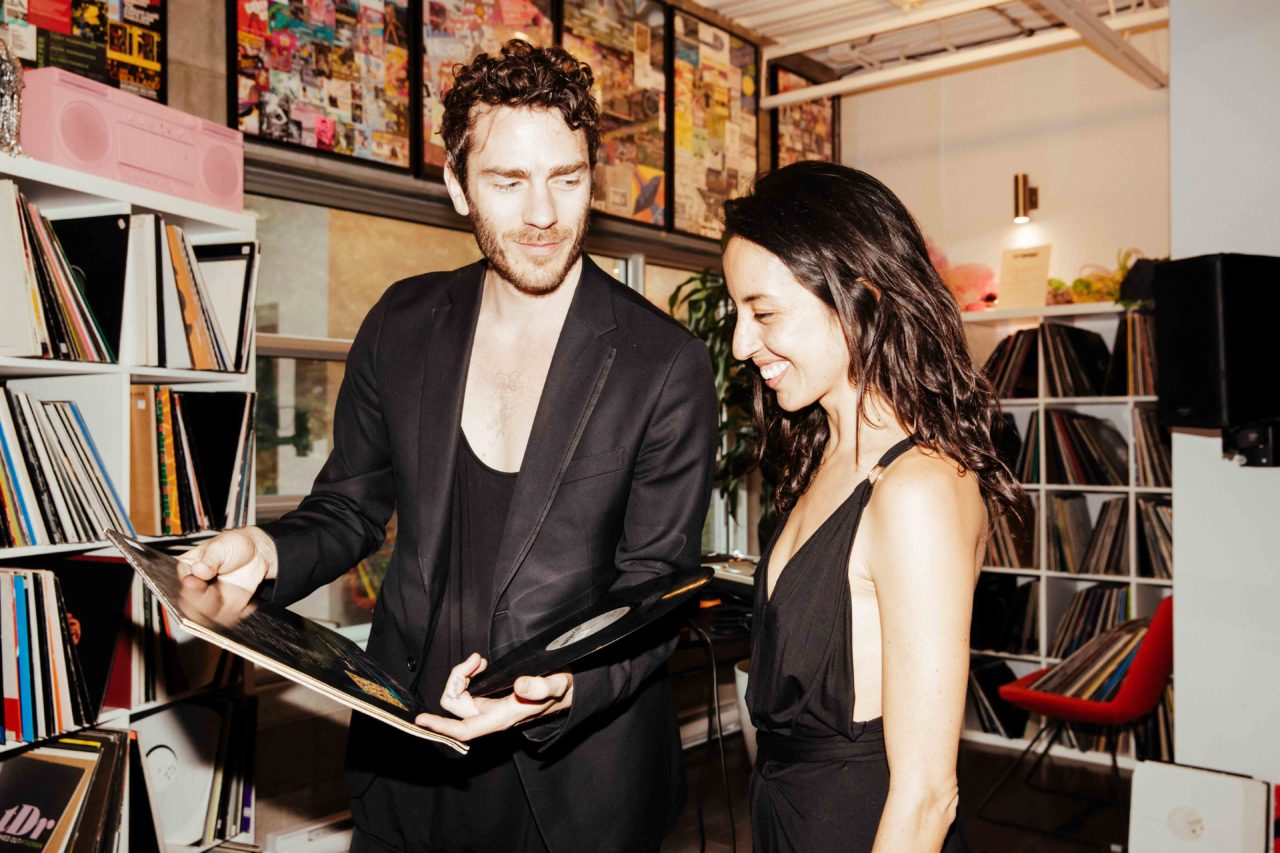 Natalia: This record caught my attention because it had a liner note with The Mock Turtle's Song by Lewis Carroll. All of the other tracks in the compilation are not really for me but I am happy I made it through listening until the end of it to find this gem. I love the dramatic intro dropping into that sleazy down tempo groove. It made me think of Madonna's Justify My Love, perhaps it has some Funky Drummer layered in there?
Natalia: The artwork of this record is not the prettiest; looks like a weird guy having a hard time to take a shit, but somehow it made me look at it. Panning Vocoder + panning drums + break beats + electro = BOMB!
Natalia: I am a big fan of Carl Finlow's productions especially under his Silicon Scally and Random Factor aliases. I love the hoover-esque bass and metallic pads on this track.
Konrad Black: This song and the label Plink Plonk in general bring me back to the time I was becoming disillusioned with Drum'n'Bass, which I was DJing at the time (1998), and started hearing minimal techno for the first time. Mainly just from a couple friends of mine as it wasn't at all popular in Vancouver at the time. Perlon, Klang/Playhouse, Plink Plonk, Plastikman's Consumed record and Rhythm & Sound featuring Tikiman; all of those records and labels were hugely influential for me and mainly responsible for my migrating over to minimal techno from DnB. That and the fact that DnB stopped making B sides and it just kept getting faster and more aggressive, less dynamics and space in the music. Nowadays I find myself somewhere in between which is where I always wanted to exist; listening to a lot of minimal hybrid stuff. dBridge's new album, Doc Scott's Future Beats podcast for example.
Konrad Black: I'm doubling down on Plink Plonk here. This track, this whole EP is such an epic production and it's due in part by having some key elements repeating in various ways throughout the EP, It gives the feeling of creating a world unto itself which is something I really love—It's a sonic palette that you've put the time and effort into creating from scratch and how it's presented in this landscape your trying to create, your world building, is reassured by the use of common themes and sound signatures. Like little universes.
Konrad Black: I have been a fan of John Tejada's dating back to the first record of his I heard which was an EP on Mosaic from 2000. This one caught my eye initially because of the title of the track. I've always been fascinated with the concept of the mental jukebox. Mine has a wicked sense of humour. It loves to taunt me when things aren't going well. The most popular tune in my mental jukebox would have to be Radiohead's "Just," whose chorus it likes to paraphrase whenever i've gone and done something stupid. "You did it to yourself / And that's what really hurts / You did it to yourself". I hear that song a lot. John Tejada's Mental Jukebox however is not quite as funny or sinister as mine but it's definitely more fun to dance to.